Bola Tinubu, the APC's presidential standard-bearer in the 2023 election, took his campaign to Anambra, the stronghold of his competitor Peter Obi of the Labor Party on Tuesday.
Tinubu was reportedly scheduled to meet Anambra State Governor Charles Soludo, but the APC candidate moved to Dr. Alex Ekwueme Square, the site of the rally.
According to the sources, the traditional monarchs of Anambra were also reported to be waiting for the former governor of Lagos State, but he ignored them.
Continuing his nationwide presidential campaign rallies, All Progressives Congress (APC) presidential candidate Ahmed Bola Tinubu was in Awka, the capital of Anambra State, on Tuesday, January 31.
Legit.ng's Anambra regional reporter, Mokwugwo Solomon, listed personalities in the former Lagos State Governor's entourage, including Imo State Governor Senator Hope Uzodimma; NNPC Board Chairman and Anambra APC Presidential Campaign Council Chair, Senator Margery Okadigbo; as well as many party leaders at the national, zonal and state levels.
Presidency: 'Vote for me like you vote for Soludo': Tinubu tells people in Peter Obi's camp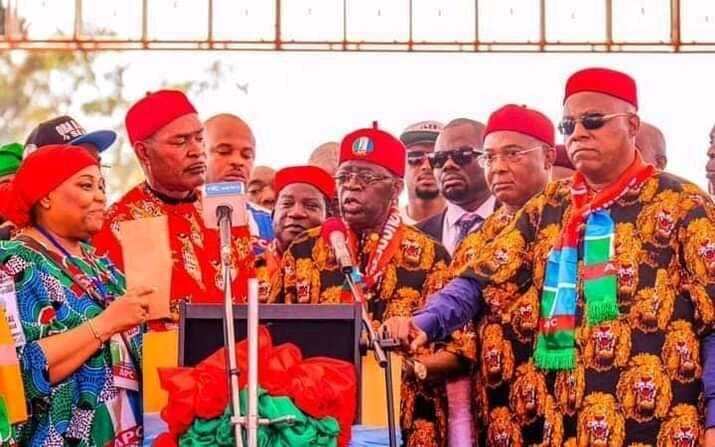 Tinubu, who had been scheduled to meet with Governor Charles Soludo, traditional rulers as well as stakeholders and captains of industries ahead of the actual presidential rally, moved directly to Dr. Alex Ekwueme Square, the rally site, where numerous party takers and loyalists were already sitting around waiting until 4pm when he arrived.
The monarchs of Anambra await Tinubu
Legit.ng confirmed that the Anambra monarchs were sitting in the Conference Room of Anambra Government House, Awka, waiting for the APC standard bearer until around 5:30pm, when he (Tinubu) left for Calabar, state. from Cross River, where he was said to be running for another commitment.
PAY ATTENTION: Watch the news that is selected exactly for you ➡️ find the "Recommended for you" lock on home page and enjoy!
The traditional ruler of Ozubulu, Ekwusigo local government area of ​​the state, Igwe FN Oruche, who spoke to Legit.ng, confirmed that Tinubu was unable to meet with the traditional rulers of the state as planned. He also expressed his discontent with the way in which politicians had continued to take traditional institutions for granted.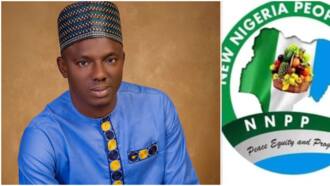 Election 2023: "I'm fully in the race," says NNPP senatorial candidate Odunuga Lagos, reveals new position
Christian Aburime, Governor Charles Soludo's chief press secretary, also confirmed to Legit.ng that Tinubu did not pay a courtesy call on the governor when he arrived in Anambra.
Meanwhile, the party's South-East organizing secretary, Dozie Ikedife (jnr), who spoke exclusively to Legit.ng, also confirmed that the party's presidential candidate was unable to meet critical stakeholders in Anambra as planned.
He said:
"Our presidential candidate arrived at Anambra very late. So he went straight to meet the Anmabra people and APC supporters who were waiting for him at Alex Ekwueme Square.
"His intention was that after the rally, he would meet with the governor and traditional rulers, but he stayed longer at the rally. Thereafter, he had to leave immediately to meet another crucial engagement in Calabar."
Meanwhile, during Tinubu's presidential rally in Awka, the APC presidential candidate, popularly called "Boy from Town", told Anambra voters to support him as they supported Governor Charles Soludo, during the last election in governor in the state, when Soludo won 20. of the state's 21 LGAs.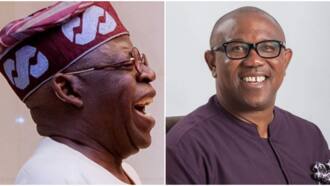 Election 2023: Tinubu to Defeat Peter Obi, APGA in Anambra, APC Chief Declares, Gives Strong Reasons
The latest on Bola Tinubu, APC, Anambra, Soludo
He assured that if elected president, Soludo would join his government to give back to Anambra his share of the national cake. He also assured that, if elected president, he would speed up the development of the southeast's infrastructure by building a proper river port; as well as the construction of railway and gas lines in the region.
Tinubu also mocked the People's Democratic Party (PDP) and its presidential candidate, Atiku Abubakar, describing Atiku as a fanatic who preaches divisive, sectional and religious sentiments everywhere he campaigned. He called on Anambra and Nigerian voters to be wary of that candidate.
Tinubu also described Labor Party (LP) standard-bearer Peter Obi as a very cunning man, who will not keep his promises if he is elected president.
He said:
"Your brother, who wants you to vote for him, presents himself as a saint, which he is not. Don't you know him well? Isn't Peter the one who denied Jesus Christ, his teacher and closest friend? He denied Jesus Christ three times before that the rooster crows.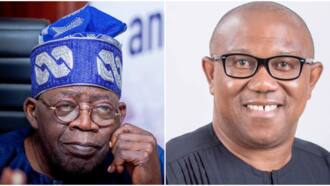 Presidency 2023: "Tinubu will get more votes than Obi in Anambra, south-east," APC chief predicts
"Then this Peter that you know, even as your son and brother, will also deny you when he becomes president. Don't vote for him. He has failed. Peter likes to deny people. He will deny you when you elect him as your president. No he will keep his words.
"For us at APC, we keep our promises. We are not like the PDP that is full of lies. I am Ahmed Bola Tinubu. I represent hope; I represent joy, prosperity, happiness and youth employment. When I was governor of the state of Lagos, I kept my promises. When I paid WAEC fees for students, I did it for everyone, I didn't discriminate."
Earlier, the state coordinator of the APC Presidential Campaign Council, Senator Margery Okadigbo, advised the people of Anambra to support Tinubu on February 25. She claimed that APC would form the next government in the center and that Anambra State cannot afford to be in opposition. , since the opposition ruins the development.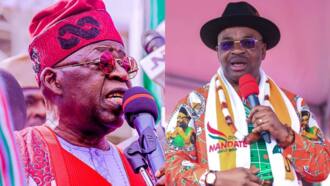 "That boy… who calls himself governor": Tinubu mocks Udom Emmanuel in the APC presidential campaign in Uyo
Source: Legit.ng