Pastor Paul Enenche of the Dunamis International Gospel Center has revealed how Nigerians should vote in the 2023 election
The cleric maintained that people should vote for candidates that reflect their character and who they are.
According to Enenche, those who vote for dubious candidates are questionable, fraudulent and dubious
Pastor Paul Enenche, Senior Pastor at Dunamis International Gospel Centre, has been seen in a viral video making comments about the 2023 presidential election and how Nigerians should vote.
The leading presidential candidates in the upcoming one are Bola Tinubu of the All Progressives Congress (APC), Atiku Abubakar of the Peoples' Democratic Party (PDP) and their Labor Party counterparts Peter Obi.
Paul Enenche talks about the character of the presidential candidates
Enenche said that some of the presidential candidates have questionable character, adding that no one knows the past of some of the candidates.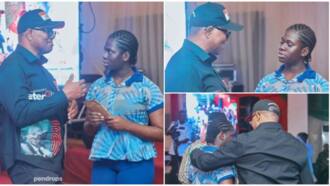 Presidency 2023: High school student donates to Peter Obi in beautiful photo, LP candidate reacts
He said that some of the candidates have a series of allegations and counter-accusations that question their candidacies.
He said:
"There are some whose name, no one is sure; date of birth, no one is sure; origin of the money, no one is sure; state of health, no one is safe; level of sanity and reasoning ability, no one is sure; schools he attended, no one is safe. And yet they are being marketed and hyped to lead the nation to a destination no one is sure of."
Who should Nigerians vote for?
The clergyman further added that those who patronized people of questionable character are those who are of questionable, dubious, and fraudulent character.
According to:
"Lions patronize lions; dogs patronize dogs; thieves patronize thieves; criminals congregate in the same vicinity, all confirming their true nature and character by whom they associate, celebrate, and advertise in this season"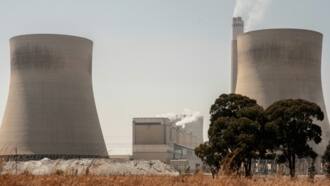 South Africa doesn't get rid of coal 'just like that', warns Ramaphosa
Watch the video below:
Source: Legit.ng