PDP presidential candidate Atiku Abubakar has called on party members to ensure they hand over their voting units in the upcoming elections.
The former vice president said a key condition for giving out appointments and contracts if he wins are the results of members' polling stations.
Atiku made the comment on Wednesday, January 18, in Abeokuta, Ogun State, during a town hall meeting with stakeholders.
Abeokuta, Ogun State – Atiku Abubakar, the Peoples' Democratic Party (PDP) presidential candidate, says all party members must show the election results of their voting units to win appointments and contracts if he is elected as the next president.
This was said by the former vice president on Wednesday, January 18, in Abeokuta, Ogun State, during a town hall meeting with stakeholders, according to a report submitted by Daily trust.
Polls 2023: Saraki chides Obi, says Labor a 'recipe for disaster'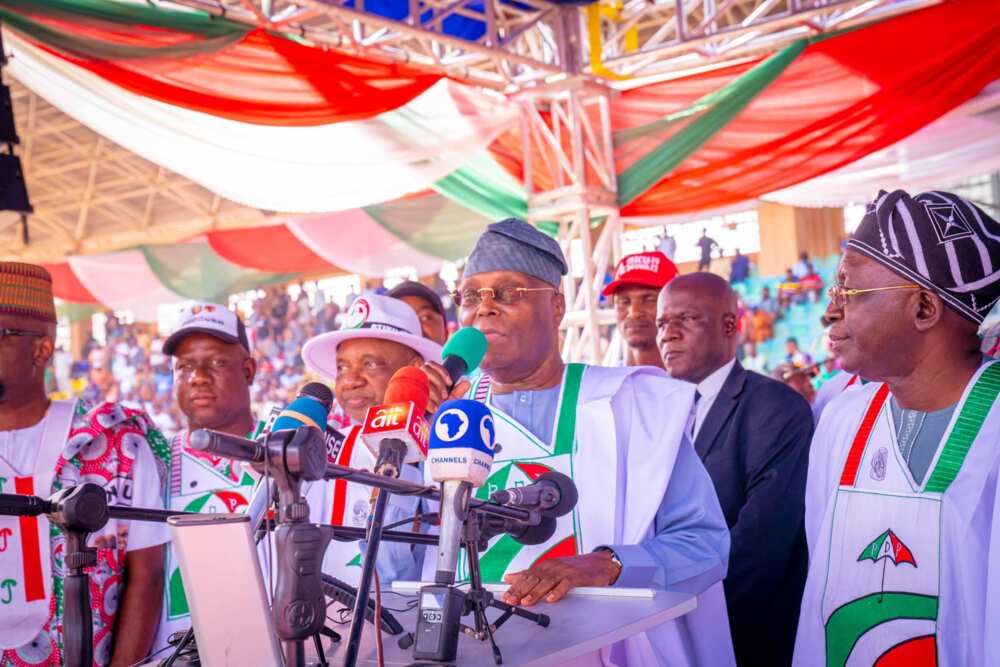 According to Atiku, if PDP members and leaders deliver in their voting units, the PDP will easily win the presidential election.
"You are all PDP members and PDP supporters, you want the PDP back in power, please I beg you, make sure you win your ballot box," Atiku said in response to questions from the audience.
PAY ATTENTION: Follow us on Instagram – get the most important news directly in your favorite app!
"The fact that you are following the gubernatorial candidate or the Senate candidate or the House candidate or the presidential candidate on the campaign trail is not a qualification that you will get an appointment. It is not a qualification that will get a contract either at the local, state or federal level of government.
"The only way as far as I'm concerned, if I'm president, if you come and say you want a job or you want a contract, I'll ask you to leave me the result of your polling place and that's what I'm going to direct everyone. because if we don't do that we won't win the elections.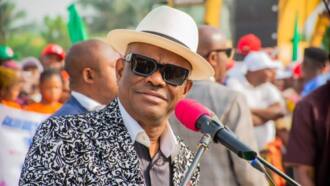 2023: Governor Wike talks tough, reveals what will happen at the polls in Rivers State
Hand over your voting units, Atiku urges members
Reiterating his stance, Atiku urged all PDP members to return to their constituencies and ensure the party wins in their electoral units.
"You can't be following the governor all over the place or the senator all over the place and then you don't win your polling place and you come and see that you want to be a minister or you want to get this contract," he added.
Nigerians comment on Atiku's statement
Chijioke Ajaero, @Ajaerochijioke, saying:
"Hmm! Will you show the election result to get a date? I hear you Mr. #SPV"
ALAKA14, @ALAKA141, said:
"This man cannot change forever, I swear, there will be something bad to happen to Nigeria if he is elected as the next president of this country."
Amorda Media Magic (AMM NEWS..), @ben_bisa, said:
"They can't even wait to win first before sharing!"
Likita Beàñyi, @CAkwazie, said:
"There will be no need for that because there will be no opportunity to be in a dating position except in Mikano."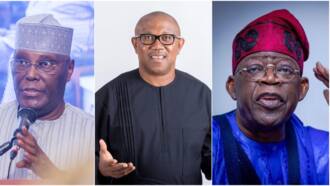 Don't vote for Tinubu, Peter Obi: Atiku urges Nigerians and gives reasons
Top PPD bosses avoid Atiku campaign rally
In another report, key members of the PDP rejected the presidential campaign rally of the party's standard-bearer, Atiku, on Tuesday, January 17.
Party members, including a former Ekiti state governor, Ayodele Fayose, a former gubernatorial candidate, Bisi Kolawole, and an interim PDP state chairman, Lanre Omolase, were absent during the PDP presidential campaign rally.
Also absent from the rally were seven of the nine PDP National Assembly candidates and 20 of the 26 House of Assembly candidates.
Source: Legit.ng