The race for the successor to President Muhammadu Buhari grows tougher, just weeks before the presidential elections
Following recent events in politics, the leaders of the Labor Party and the New Nigeria People's Party have revealed their position regarding who will abandon their ambition.
While reacting to APC's statement against trusting Atiku Abubakar, PDP standard bearer Rabiu Kwankwaso and Peter Obi's camp maintained that the two presidential standard bearers will not give up Atiku.
The leadership of the Labor Party (LP) and the New Nigeria People's Party (NNPP) said on Wednesday, February 1, that their presidential candidates would not give up their Peoples' Democratic Party (PDP) counterpart, Atiku Abubakar.
The two opposition parties made this claim as they reacted when the All Progressives Congress (APC) Presidential Campaign Council advised LP standard-bearer Peter Obi and his NNPP counterpart Rabiu Kwankwaso not to trust Atiku.
More trouble for Atiku as 2 PPD governors, plus Wike's camp, reportedly deserted him.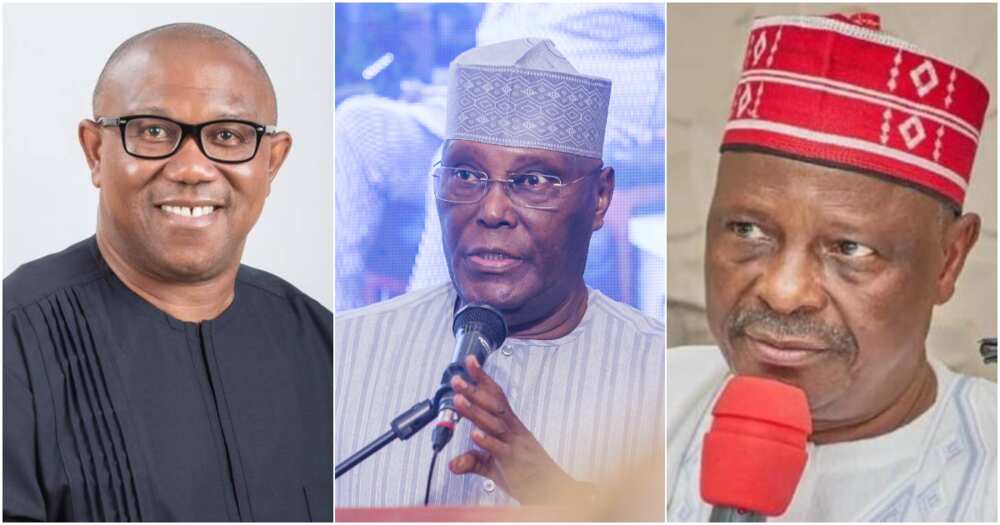 Tinubu Camp Reacts When Atiku Says He's In Tales With NNPP, LP
The CCP warning followed claims by the PDP presidential candidate that he was in talks with Obi and Kwankwaso ahead of the February 25 election.
PAY ATTENTION: Follow us on Instagram – get the most important news directly in your favorite app!
Atiku should give up Obi, says LP
LP Presidential Campaign Council director general Akin Oshuntokun, in an interview with The Punch in Abuja on Wednesday, said that Obi had no intention of reaching an agreement with Atiku, except that the latter agreed to resign the former governor of the anambra state.
Kwankwaso camp reacts
Similarly, NNPP National Publicity Secretary Major Agbor urged Atiku to join the Kwankwaso train, saying:
"He is not on the ground. He is the one who should resign for our candidate, not the other way around."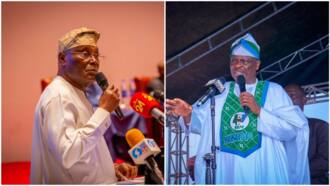 Presidency 2023: Will Kwankwaso form an alliance with Atiku to defeat Tinubu? NNPP opens
Obi-Datti's campaign organization says Peter Obi is not in talks with Atiku
In a related development, the Obi-Datti Campaign Organization said Labor Party presidential candidate Peter Obi is not in talks with Atiku about a possible alliance before the 2023 general election.
The spokesperson for the campaign organization, Yunusa Tanko, had this to say on Wednesday, February 1.
According to Tanko, those who affirm the alliance are only trying to exploit Obi's popularity.
Dele Momodu predicts Atiku's victory, sends off Tinubu, Obi
For his part, Dele Momodu, a veteran journalist and former PDP presidential hopeful, has said that Atiku will emerge as Nigeria's next president.
Momodu said All Progressive Congress (APC) presidential candidate Bola Tinubu does not have the national appeal to appeal to a majority of Nigerian voters in the upcoming election.
The media entrepreneur also dismissed Obi's ambition, saying he does not have the numbers to win a national election.
Source: Legit.ng