Omotola Jalade-Ekeinde has joined the troop of Nigerian stars now living their lives outside the country.
After two years of experimenting with a system that works, the actress asked why Nigerians suffer needlessly.
According to Omotola, Nigerians are too smart a people to put up with and handle craziness every day.
Nollywood's Omotola Jalade has finally realized that Nigerians are suffering unnecessarily with events in the country.
On her Instagram story channel, the actress revealed that her eyes are now open to the plight of Nigerians after living in the US an OS for two years.
She went on to say that a lot of things that many people have allowed to swipe or just handle are insane when you think about it, and she is deeply frustrated by the depth and volume of unnecessary suffering inflicted on Nigerians.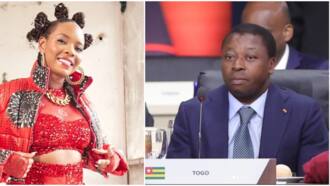 "The state is different this January": Nigeria…