Hukumar zaben Nigeria ta sanar da fara bada katin zabe na dindindin wanda ake kira da PVC wato "Permanent Voter Card"
Hukumar zaben ta bada wa'adin mako biyu dan wadanda suka sabunta da kuma wadanda sukai sabo da suje su karbi katin nasu
Katin zabe dai shine makami daya tilo da dan kasa kan iya amfani da shi wajen zaben wanda yake ganin gobensa zatai kyau a hannunsa
Nigeria – A fadin Nigeria al'umma na turruwa zuwa karbar katin zabensu a hukumomin zaben yankinsu ko mazabarsu, to amma sai dai baya ta haihu a batun karbar katin kamar yadda jaridar Vanguard ta rawaito
"Karbar katin zabe ya zama wani karamin tashin-tashina, sai mutum ya shirya, known yadda ake samun cunkoso a wajen karbar katin. Hukumar Zabe na fadawa al'umma su je su karbi katin zabe, amma kuma basu samar da wata hanya da zata saukakawa mutane karbar katin ba. Nidin nan da kake gani sai da na shafe kusan kwana hudu dan karbar katin amma abin bai yiwuba". inji wani mazaunin Abuja
An Ci Gaba Da Sauraron Karar Da Yar Gidan Ganduje Ta Shigar Gaba Kotu Kan A Raba Aurensu Da MIjinta
"Ni nayi rijista a mazabar Ago amma inda zanje na karba shine Oshodi, dan Allah mutum nawa ne zasu je can domin karbar katinsu?, duk da haka naje har sau biyu, amma ina, wajen akwai cunkoso". inji wani mazaunin lakes
Sabida a saukaka yadda za'a raba katunan zaben hukumar zabe ta maida bayar da katunan a mazabu ba a iya ofishin hukumar ba kamar yadda ta saba yi a baya.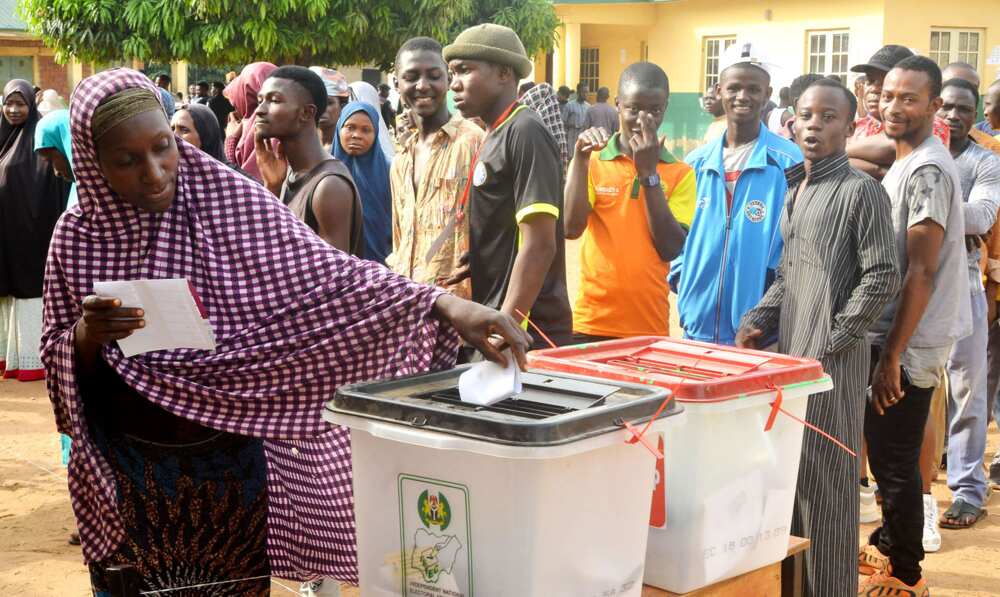 duba: Shigo shafin Legit.ng na manhajar Legit.ng na Telegram! Kada ka bari komai ya wuce ka
Amma duk da haka a wasu mazabun dake fadin Nigeria ana samun cunkoso wajen karbar katin zaben.
Hukumar zaben tace karbar katin za'a yi shi ne a tsakanin 6 zuwa 15 ga watan Janairun nan da muke ciki, to sai kuma hukumar tace ta kara wa'adin zuwa ranar 23 na wannan watan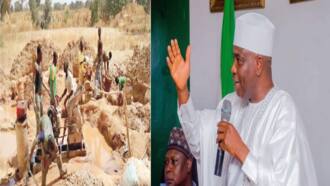 Indai So Ake A Magance Matsalar Tsaro Da Satar Dukiyar Kasa To Atiku Ne zai Iya Magance Su, Tambuwal
Ana bada kudi dan karbar katin zabe!
Jaridar Vanguard ta ziyarci wasu daga cikin mazabun da ake raba katunan, to sai dai ta tarar da gwamman matsal-tsalu a wajen bada katin.
Dagger cikin matsaltsalun sun hada yadda a wasu mazabun akwai jama'a masu yawa, yayin da a wasu kuma ba mutane masu yawa.
A wasu mazabun kuwa, sai an bada kudi ake karbar katin, kamar yadda wani mazaunin Oshodi Isolo ya shaidawa jaridar Vanguard sai da ya biya kudi sannan ya karba.
"Wanda zasu iya biyan kudi ga wanda suke raba katin, zasu iya samu domin zasu shiga su karbo musu, wanda kuma baza su iya biya ba zasu zauna su jira"
"Wasu na biyan N3000 wasu ma har sama da hakan. akwai wanda na sani yace zai bashi abinda bai kai N300 ba ya karbawa matarsa, amma ya ce in ba N3000 ba ya hakura" inji mazaunin Oshidi Isola wanda bai so a bayyana sunansa ba
Asali: legit.ng