There is always a first to something and this is the case with Nigeria and Africa's first national card scheme – Verve Card. The Verve card was launched in 2009 by Interswitch, the leading pan-African company in integrated digital payments and technology.
Before its launch, cash was the order of the day in Nigeria. Businesses and individuals carried and exchanged cash to make purchases and settle business transactions, and that turned out to be inconvenient and somewhat burdensome. Of course, this also came with its resulting drawbacks, such as an increase in theft incidents and lost transactions due to security issues, among other issues. Today, the Nigerian payment landscape has evolved towards a more convenient, safer and faster process.
These processes were made seamless by innovation and the introduction of card payment solutions, leading to phenomenal growth and uptake in electronic payment adoption, reducing reliance on cash. Despite the presence of international cards such as MasterCard and Visa, Verve made impressive inroads into the Nigerian market as the first indigenous card to rely on chips and PINs, until it switched to a more sophisticated technology: EMV technology.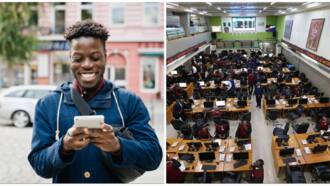 Nigerians buy Dangote shares 156 other companies with USSD codes
The shift to EMV technology, as indicated by the Central Bank of Nigeria (CBN), came from the acceptance of EMV technology as a global card technology standard for credit, debit and prepaid smart cards. In this way, business owners and individuals not only transact conveniently but also with the assurance that their funds and data are safe.
In addition to the security measures highlighted above, the card also features a magnetic stripe, which can be used as a backup in case chip and pin technology is not available, mitigating fraud and improving security.
The Verve card is accepted at 1 million stores and ATMs in Nigeria and Africa, making it easy for consumers to make purchases and access their funds no matter where they are in the country. This is particularly beneficial for businesses that operate in multiple locations, as they can easily accept payments from customers using the Verve card.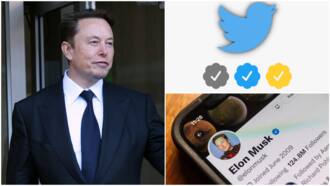 Election 2023: Twitter now has different verified badges and you need to know them to avoid misinformation
The Verve card also offers consumers a range of financial management tools. For example, the card can be used to check account balances, view transaction history, and set up text and email alerts to track account activity. This makes it easier for consumers to keep track of their finances and ensure they have enough funds available to make purchases.
The Verve card has further expanded its boundaries into online service, supporting consumers' growing desire for seamless and convenient transactions. It can be used to make payments online, and merchants can also use the Verve Payment Terminal (VPT) for card-present transactions, allowing merchants to accept card payments at their physical locations and making it easier for consumers to make purchases.
Beyond the above points, the Verve card also supports the efforts of the Nigerian government to promote financial inclusion. The card is widely available to individuals and small businesses, many of which may not have access to traditional banking services. This has helped empower more people to participate in the economy and further fueled the growth of trade.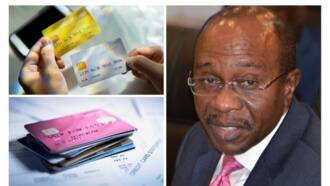 CBN Rolls Out National National Card Nationwide, Lists Features And Benefits For Nigerians
As more businesses and individuals join the digital economy, there is a growing need for more convenient and accessible payment options for Nigerians, and the Verve card is at the top of this tide, making it easier for Nigerians to make payments through channels, including ATMs (ATMs), Point of Sale (PoS) terminals, web, among other payment platforms.
In addition to providing solutions to payment issues, the Verve card also ensures that its cardholders are rewarded through various consumer-facing initiatives such as the Verve Goodlife Promo. The card system also partners with banks and other financial institutions to reward and delight its valued consumers, both existing and new.
Verve has continued to take giant steps with its strategic alliances that extend to sectors such as transportation and health, among others; as evidenced by its partnership with the Lagos State Government in the launch of LAG ID and its collaboration with the Central Bank of Nigeria on eNaira.
CBN Begins Implementation of National National Scheme on January 16 to Unify Payments in Nigeria
By understanding the African payments landscape, Verve continues to push the boundaries of payments, utilizing local and international talent to deliver innovative payment solutions that address the payment needs and aspirations of Nigerians and Africans in general.
[Sponsored]
Source: Legit.ng