Joshua, a former two-time unified world heavyweight champion, in an interview with the American international monthly magazine GQ, explained what he will do after retiring from boxing.
According to Joshua, boxing has opened many doors for him, especially after winning the gold medal in the super heavyweight class at the London 2021 Olympic Games.
Joshua, 33, explained in an interview with the American international men's monthly magazine GQ, he explained his love for acting in the United States of America (USA).
Anthony Joshua in Hollywood

Joshua began by revealing that boxing has helped his English and has gotten him out of troublesome situations.
He said: "I had to go out and do certain things outside of my comfort zone.
"So I've had to like to read books and improve my English and represent myself a little bit better because when I was a street kid I was very respectful at home, but I loved being outside and causing trouble and all of a sudden now I'm this model to follow".
Joshua added that boxing has already prepared him for a life outside of the ring with his ambitions to become an actor.
He added: "I think after boxing I'll be able to act because I've done a lot of commercial work. I understand what the production teams want. I'm pretty comfortable in front of the camera as a
On acting roles that would interest him, he explained, "I wouldn't limit myself, but it's probably more romantic.
"I don't know how successful I am in the movie industry because I don't know how good my American accent is."
The former unified heavyweight champion has ruled out joining the Ultimate Fighting Champions (UFC) in the future, which features mixed martial artists (MMA) of Nigerian descent Kamaru Usman and Israel Adesanya.
He added: "They would kick my ass all the credit to them, but it's not my profession.
"I mean, and I'm going to respect the guys who have spent their years spending time training wrestling to knock down submissions.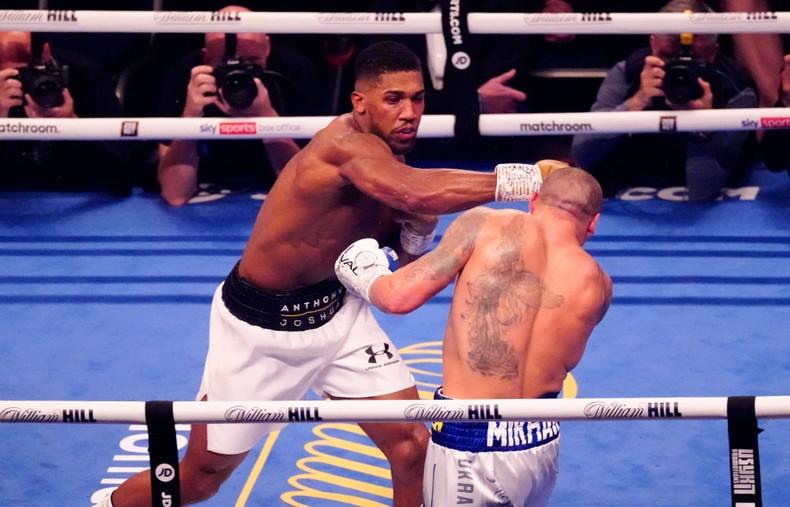 "It's like they come to boxing. I know I'll smoke them too. I tried judo when I was younger, very challenging and when you're like 10, the last thing you want to do is flip in the air." and land on your head and stuff like that."
Joshua is expected to return to the ring in 2023 with Dillian Whyte and Otto Wallin as possible opponents.