In February, Nigerians will go to the polls and decide who will replace President Muhammadu Buhari.
Knowing how powerful Nigerian votes are, a Catholic priest has sent an important message to voters
Emmanuel Badejo urged Nigerians to vote for the right leaders who have their interest in the upcoming elections.
Emmanuel Badejo, Catholic bishop of the Oyo diocese, says Nigerians should vote for leaders who prioritize the welfare of the underprivileged.
He urged Nigerians to work and pray to free the country from the clutches of corruption, selfishness, criminality and other evil practices, The Cable reported.
Bishop tells Nigerians who to vote for in 2023
Badejo, in a New Year's message titled 'There is no place for prophets of doom', said: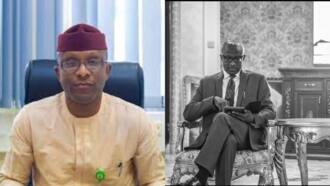 New Year: Let's do more to change Nigeria for the better, says Laolu Akande
"So, secure your PVC and vote your own election. We must produce leaders with integrity and a good record, who do not follow the logic of the survival of the fittest, but the survival of the weakest, therefore, a nation where truth and justice reign."
Avoid the prophets of doom, urges a Catholic priest
The Catholic priest added that Nigerians should avoid "prophets of doom."
"I urge Nigerians to avoid the prophets of doom who, in this day and age, annually present hackneyed visions and messages of doom. It is better to listen more to Jesus who says: "Do not be afraid, I am with you", "I am the way, the truth and the life", he said.
He cited Ghana, where the government has issued an arrest warrant for false prophets, noting that Nigerians can also borrow a blade.
"What good are prophetic statements that ultimately don't bring people closer to God?" Bajedo asked.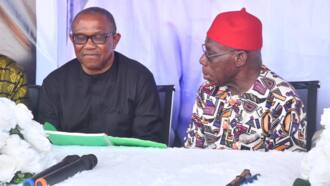 Tinubu or Peter Obi? Obasanjo Launches New Open Letter, Reveals His Anointed Presidential Candidate
PDP crisis: Wike mocks Atiku over Obasanjo's endorsement of Peter Obi
In another development, legit.ng previously reported that Rivers State Governor Nyesom Wike commented on the recent endorsement of Peter Obi by former President Olusegun Obasanjo.
Wike said he wished Obasanjo would not endorse any candidate while criticizing Atiku Abubakar, the PDP's presidential candidate.
Mocking Atiku, Governor Rivers said something is fundamentally wrong if you serve someone for 8 years and that person can't recommend you.
"We do not have a presidential candidate," warns the national president of ADC before the elections
Nigerians have been warned not to vote for the African Democratic Party in the 2023 presidential election.
ADC national chairman Ralph Nwosu said his party does not have a presidential candidate for next year's election.
According to Nwosu, Dumebi was wrongly chosen as the presidential candidate by some party delegates before the 2023 elections.
Source: Legit.ng