Speaking in a statement signed by the Head of local sponsorship and associationAdebayo Ajala, explained that many participants won big boxing day/ Year-end bet.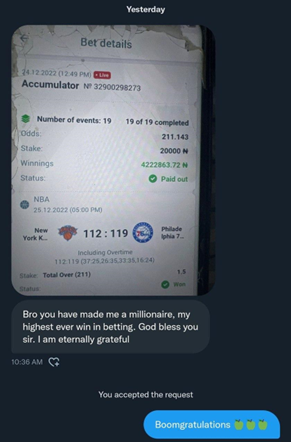 However, he said the problems started when some winners who were unable to withdraw their prize, largely due to technical problems, took to social media to raise the alarm.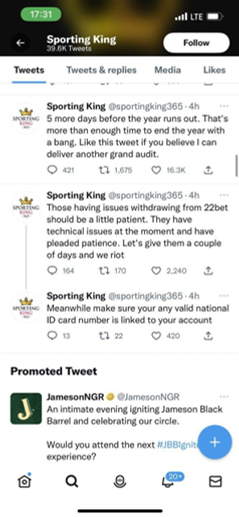 Ajala explained that the company was quick to respond to challenges and many winners were able to withdraw their winnings as many more winners shared the receipt of their withdrawals from the platform.
He assured everyone else who is having a hard time judging their winnings to stay calm as all winners will be paid their winnings. He also reaffirmed that 22Bet.ng is a bookmaker that values ​​transparency.
Ajala, while assuring clients, maintained that 22Bet.ng is more than capable of paying out all winnings no matter the amount against the fears of some bettors who won.
The statement reads in part: "On December 26, precisely on Boxing Day, thousands of punters were given the perfect boxing day/end of year gift.
"A ticket worth 210 installments was shared in Twitter and thousands of tweets played and won using the 22Bet.ng platform.
"Many people experienced difficulties trying to withdraw their winnings and this led to 22Bet.ng being called out for not paying as some users did not believe that 22Bet.ng could pay out all those winnings.
"We found that many people who were unable to access their winnings think we can't pay.
"We maintain that 22Bet.ng Nigeria is more than capable of paying out all winnings no matter the amount.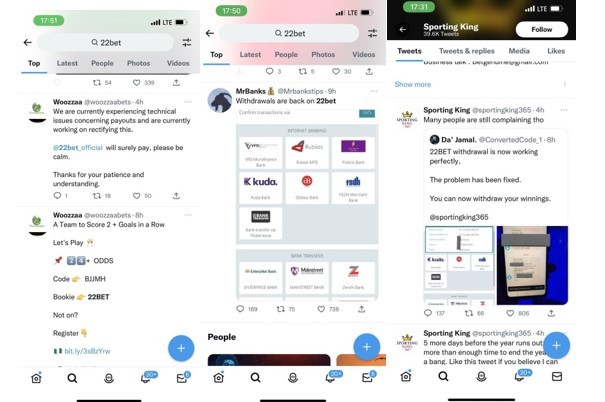 "Many winners took to Twitter to complain about the inability to withdraw, while many others also thank 22Bet.ng for paying them their winnings for those who withdrew. It was more of a mixed reaction, but we want to reassure all winners that they will get their winnings. .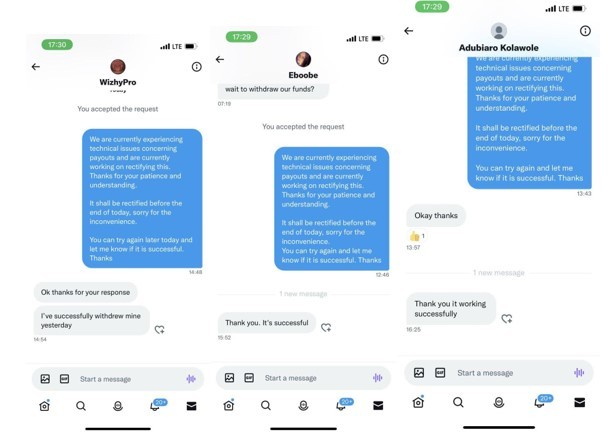 "We should look on the bright side as it is now very obvious that you can change the quality of life with 22Bet.ng, as thousands of players already have.