The current fuel subsidy regime will be phased out, Labor Party 2023 presidential candidate Peter Obi has assured Nigeria.
Obi described the fuel subsidy as an organized crime that has deeply corroded Nigeria's economic system.
The former governor said removing the fuel subsidy is at the top of his to-do list as Nigeria's president in 2023.
Peter Obi, the Labor Party's 2023 presidential candidate, has assured Nigerians that he will phase out the fuel subsidy regime once he becomes the nation's president after the upcoming elections.
Obi, while speaking at the presidential public meeting hosted by Channels Television on Sunday, January 8, said he is committed to removing the fuel subsidy.
He noted that once he becomes president of Nigeria, removing the fuel subsidy will be high on his list.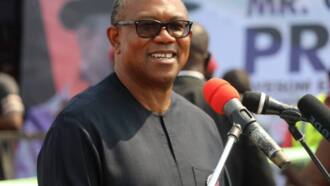 Presidency: "We will declare war," Obi finally reveals a solid plan to tackle Nigeria's epileptic power supply
Subsidy is an organized crime in Nigeria
Describing the subsidy regime as organized crime ensured that he would cut off the recipients of fuel subsidies and leave the issue forever.
His words:
"I can assure you that (the subsidy) will go away immediately. The subsidy, I have said before, is an organized crime and I will not allow it to stay another day.
"What they are telling you is not what it is. Half of what is said is not a grant. The first is that we consume the amount that is not supposed to be consumed here. We are the same population with Pakistan. They consume less than 50 percent of what we consume.
"So the first half, I'll take it away and give the people who are drinking it water, because that's what they're supposed to drink, so we can save money."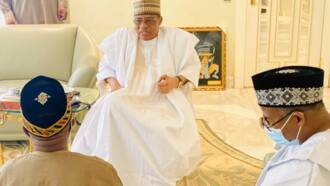 Presidency 2023: Political calculation when IBB goes to Germany, Atiku goes to the UK
Surprise as top APC governor takes action in favor of Peter Obi, Labor party
The Labor Party's request to use a state-owned stadium in Ebonyi for its campaign has been approved.
The approval was expressly made by the state governor, David Umahi, before the scheduled date for the Labor Party campaign.
Umahi also warned against denying opposition political parties access to government-owned facilities.
Peter Obi drops a bomb, criticizes Tinubu and Atiku for the ambition to participate in the 2023 presidential election
The Labor Party's 2023 presidential candidate Peter Obi has cast a shadow over some of the main candidates contesting the upcoming election in February.
Speaking to Ado Ekiti during his campaign in Ekiti State on Thursday, January 5, Obi said Nigeria's number one elective office is not a retirement home.
The former Governor of Anambra State, the President's seat is not a retirement home to be occupied by people aged 70 and over.
Source: Legit.ng