The transfer will reportedly see the 37-year-old Ronaldo become the highest-paid footballer in the world, earning around €200 million per year.
But before Ronaldo, there was another record-breaking left winger wearing the number seven in Al-Nassr's yellow and blue… his name is Ahmed Musa.
The Al-Nassr legacy of Ahmed Musa

Obviously Ahmed Musa is no Cristiano Ronaldo, but the Nigerian arrived at Al-Nassr with much fanfare in 2018 after a fantastic World Cup run.
Musa was signed for €16.5m from Leicester City in the summer of 2018, making it the most expensive transfer in Saudi Arabian football history.
Although the record would later be broken in 2021 by Matheus Pereira, who joined Al Hilal for €18m, Musa's transfer remains the second most expensive in Saudi Arabian football and remains Al-Nassr's record signing. , a record that Ronaldo can never break despite his huge contract since he was signed as a free agent.
Musa landed at King Khalid International Airport in the Saudi capital Riyadh early on August 10, 2018, to an enthusiastic welcome.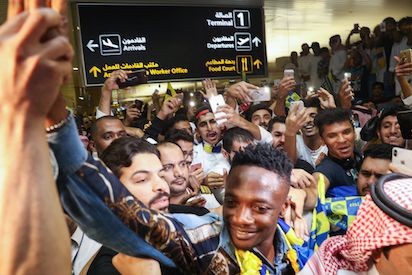 There was a red carpet with hundreds of fans trying to see his number seven before it was officially unveiled.
Cristiano Ronaldo's reception was all the greater for the simple fact that he is Ronaldo but it is on the pitch that the Portuguese legend has a lot of work ahead of him if he is to match and surpass the exploits of Ahmed Musa in blue and yellow.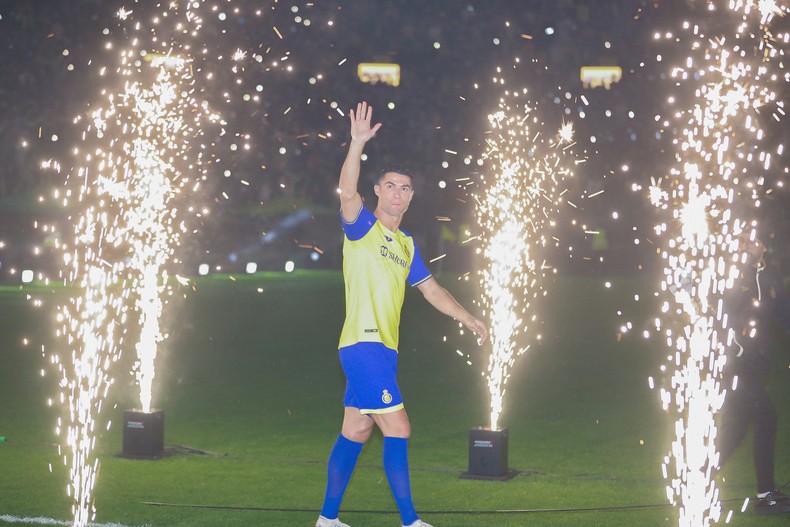 Can Ronaldo beat Ahmed Musa at Al-Nassr?

As Ronaldo himself said in his introduction, his time at Al-Nassr is a new challenge, which means his European achievements, as impressive as they are, don't matter here.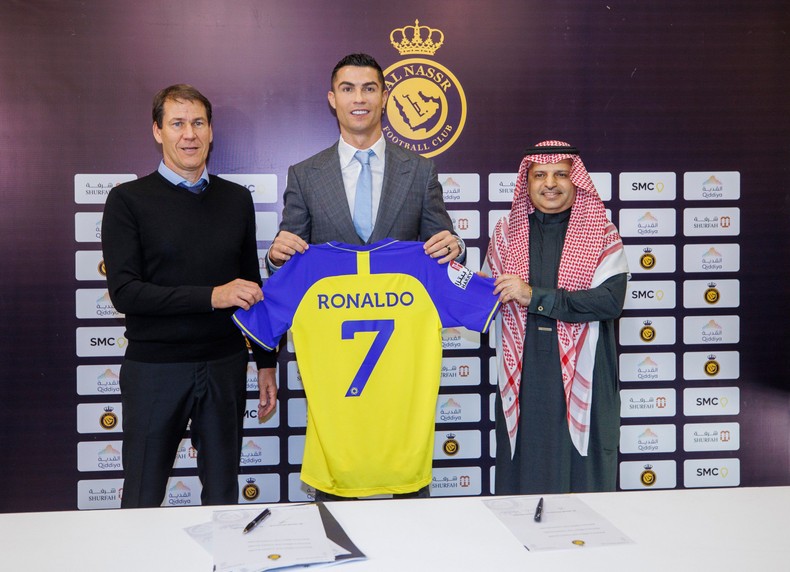 He also instantly becomes the best player in Al Nassr (and Saudi Arabian football) history by default from a recognition perspective, but has yet to earn his stripes on the pitch like he has everywhere else in the ones you have played before.
Musa scored seven goals and provided seven assists in 24 league games to deliver the 2018/19 Saudi Pro League title to his team in his first season, which is also the last league title Al-Nassr has won to date. .
It took the Nigerian three games to score his first hat-trick, netting all three goals in a 3-0 win against Al-Qadsiah FC on 19 September 2018.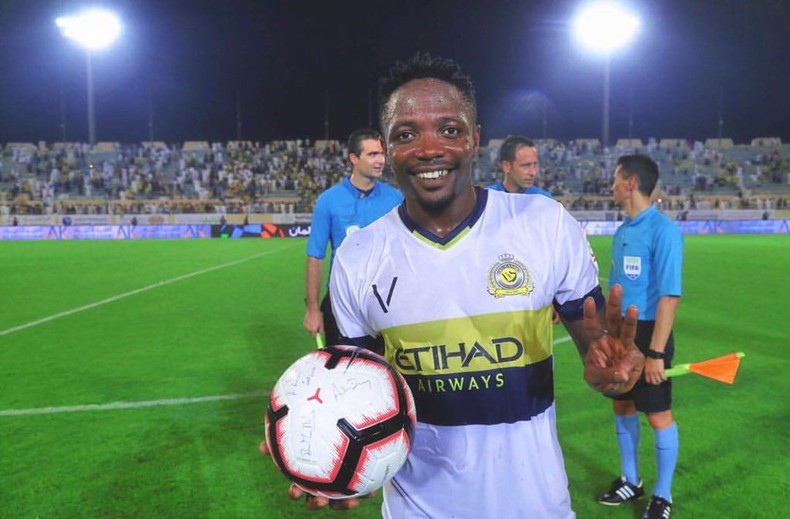 These are the kinds of milestones Ronaldo needs to reach in his first season to justify the huge investment made by the club and establish himself as Al-Nassr's top number seven.
Ahmed Musa played 57 games in two years at Al-Nassr, returning 11 goals and 14 assists, after which his contract was mutually terminated in October 2020, a concept Ronaldo has only recently become familiar with.
Normally, Ahmed Musa's numbers would be child's play for Ronaldo, but not the 37-year-old who has struggled to impact games since the start of this season.
It would be foolhardy to expect Ronaldo to score with the same ridiculous frequency that he has throughout his career thus far, he is clearly past his best and even the much lower standard of football in Saudi Arabia might not be enough to mask his decline for complete.