Dennis's performance even sparked a club vs. country dispute after Watford denied him joining the Super Eagles Africa Cup of Nations team.
The decision irritated many Nigerian fans, who questioned Dennis' desire and commitment. However, all was forgotten when Dennis returned to the team for the World Cup playoffs.
A year in the life of Dennis

While the 24-year-old couldn't help Nigeria qualify, Dennis had a great end to the season with Watford. The Super Eagles star scored seven more Premier League goals and registered three assists to finish with ten goals and six assists.
Although Dennis' displays couldn't help Watford escape relegation, they enabled him to move to another newly promoted Premier League side, Nottingham Forest.
However, six months into the deal, Dennis is ready to go, and Nottingham Forest are keen to part ways with the Nigerian. The former FC Cologne star has scored just one goal in ten Premier League appearances, amassing just 365 minutes of football action.
Reports say that Dennis' poor performance is the reason Nottingham Forest are considering selling the Nigerian international.
But there is more. The Super Eagles star is also said to have angered one of Forest's managers in the clash against Manchester United.
While it can be hard to sell a player on bad behavior alone, that doesn't apply to Dennis, as his attitude has always been a problem since it broke out four years ago.
When Dennis was announced at the Santiago Bernabéu in September 2019, it was believed that he would do great things.
That has yet to be the case, however, as the Nigerian has struggled at every club he has played for, not thanks to his ego and inadmissible behaviour.
At Club Brugge, he acted petulantly and was suspended after his teammate sat in his favorite seat. The decision eventually led to his departure and he joined FC Cologne on loan.
But his attitude was also questioned at the German club, admitting the sports director that he was wrong to sign him.
Although he was never in trouble while at Watford, reports say his teammates were happy to see his back when he left the club to sign for Forest.
Sources claimed that Dennis acted like a Higher God during his time with the Hornets. She acted like a prima donna, believing that she was better than any other player on the team.
This same self-serving attitude also reportedly got Dennis kicked from the Super Eagles team when Rohr was in charge after questioning one of the German tactician's decisions.
But despite all these incidents, Dennis never changed, and his overblown ego flared again when he took William Troost-Ekong's penalty in Nigeria's friendly against Portugal last year.
These are just a few incidents that show Dennis' bad temper, which may explain why Forest is ready to fire him after just six months into his four-year contract.
In fact, Dennis hasn't justified the price The Tricky Trees paid for his services, but they would have been willing to give him a chance until the end of the season if his attitude wasn't an issue.
After all, he's not the only big-money signing struggling on the city field. But he's the only one Forest wants to let go, which puts his career at a crossroads.
What's next for the self-proclaimed Naija Boy-Dennis?

It is simple. Dennis needs to fix his main character syndrome issues. He needs to work on his overblown ego and understand that he's just another player on the team.
Considering his case is too much, clubs are likely to avoid him as they don't want a bad egg in their squad. He passed with Ronaldo, whose quality and profile are far superior to Dennis's despite his advanced age, but who couldn't sign for a European team.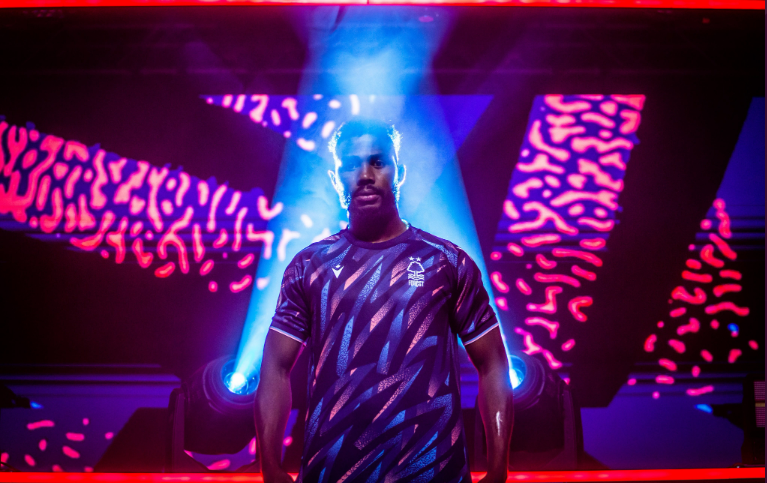 If Dennis can't fix his character, he may find himself in the same situation, playing soccer in the Middle East or Asia at a very young age.
At the moment, he is still a Forest player and can still turn his situation around by fixing up. With The Tricky Trees facing the challenge of selling it this winter, Dennis can still save his career by fixing his character and his inflated ego.