The Labor Party's 2023 presidential candidate, Peter Obi, has said that experience has shown that Nigerian women are more productive than women.
Responding to questions about how he will ensure that women's participation in government is proportional to their votes, Obi said it is important that people return to his background as a leader.
The former Governor of Anambra State confirmed that during his tenure in the state, women held key government positions.
He also mentioned that for this reason he was tempted to create a ministry for men's affairs to address the deficit faced by the male gender in government.
His words:
"You know, I've always held that what we have to do is look at people's pasts, just like someone came here and said looking at my past. And I was able to explain the circumstances that I found myself in that helped me make the decision. I took then.
Presidency 2023: "My plan for Boko Haram, bandits, IPOB, others", reveals Peter Obi
"In fact, let me tell you that as governor, I was about to establish the ministry of men's affairs because women took over.
PAY ATTENTION: Follow us on Instagram – get the most important news directly in your favorite app!
"It's simple, go and check as governor of Anambra state, my chief of staff was a woman, permanent secretary of Government House; woman; finance commissioner woman; general accountant woman, head of service, woman; youth commissioner and sports, female; education commissioner, female; local government commissioner, female.
"I said they took over and as I said women are more productive in Nigeria than men are in Nigeria."
In addition, the former governor noted that he worked with the best crop of women while in government and in the banking industry.
He said:
"I worked with them when I was in the banking industry, they saved the bank. When they believe in something, they do it. How I wish our men would do the same. And be less corrupt."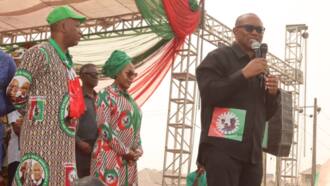 Peter Obi Shows No Mercy As He Drags Out APC, PDP, Tells Nigerians How To Destroy Structures Parties Brag About
"They settle for little, men are going to continue and forget that what they are taking is public money.
"Men, I'm sorry, I'm one of you, but I have to tell the truth about what I've observed. For me, this government is for women and young people because we want to change the country".
Peter Obi drops a bombshell, criticizes Tinubu and Atiku for their ambition to contest the 2023 presidential election
Peter Obi, the flag bearer of the Labor Party, said that the seat of the Nigerian president is not a retirement home.
Obi urged Nigerians, especially the youth, to make sure they cast their ballots for competent presidential candidates.
According to Obi, the position of president is meant for younger people who are agile and can think on their feet.
Finally, the Labor Party reacts to the support of Obasanjo, Edwin Clark to the presidential candidacy of Peter Obi in 2023
The recent endorsement of Peter Obi by a former president, Olusegun Obasanjo, and an elderly statesman, Edwin Clark, continued to provoke reactions.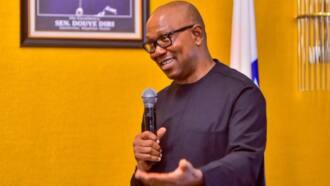 Peter Obi drops a bomb, criticizes Tinubu and Atiku for the ambition to participate in the 2023 presidential election
The Labor Party, the political platform under which Peter Obi is running for the 2023 presidency, has also reacted.
According to the party, more endorsements are expected from top political leaders and well-meaning Nigerians.
Source: Legit.ng