Parts of southern Nigeria are fully dedicated to supporting Atiku Abubakar's presidential ambition.
According to one of Atiku's press aides, Eta Uso, some APC leaders in Cross Rivers state now back the PDP presidential candidate.
Uso revealed on Wednesday, January 4, that some APC leaders were chanting "Atikulado" when they saw it recently.
Legit.ng is celebrating the business personalities of 2022. See the top entrepreneurs from Fintech, Startup, Transportation, Banking and other sectors!
cross rivers state – One of Atiku Abubakar's press assistants, Eta Uso, recounted how All Progressives Congress (APC) leaders in his state, Cross River, reacted when they saw him recently.
Uso, through his Twitter page, on Wednesday, January 4, revealed that when the APC leaders saw him they started yelling "Atikulado!"
The media aide noted that since this is so, it invariably means that the Peoples' Democratic Party (PDP) presidential candidate is on his way to victory in the upcoming elections.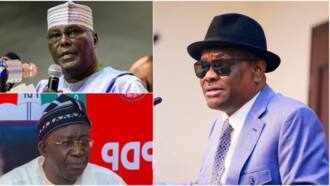 PDP Crisis: Trouble For Atiku, Ayu As Wike Drops Hint On Preferred Presidential Candidate, Makes Strong Promise
Uso added that he wondered for a while if the party leaders in his state forgot that they are members of the APC.
His words:
"Not the APC leaders in my state boldly greet me with chants of 'Atikulado' at the airport. When it's like this, it's obvious that Atiku is coming.
"For a second in my mind, I thought, 'Have they forgotten that they're APC?' It's clear that even our rivals are lining up, and that's a good thing."
Election 2023: Emotion in Calabar as Eta Uso wins support for Atiku
The presidential ambition of Atiku Abubakar and Ifeanyi Okowa of the Peoples' Democratic Party received enthusiastic backing from the people of Calabar.
This comes as a special assistant, digital media and operations, to the party's presidential candidate, Eta Uso, engaged people in the Ishie Town community on the need to back Atiku's ambition.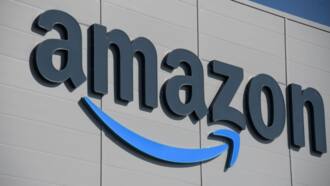 Amazon will cut more than 18,000 jobs, CEO says
Uso, a UK-trained expert in advanced computing and internet systems, joined others in the community in declaring their support for the former vice president.
Atiku for his part also recognized the efforts of the people to advance his candidacy.
In his reaction, he wrote:
"The campaign has taken on a new dimension as everyday people like you bring the message to your constituents. I'm excited about the commitments from the Ishie Town community to our #RecoverCampaign in Calabar, Cross River State."
Source: Legit.ng