A crypto exchange platform, BitMarket is planning an expansion in Nigeria after, Kenya and Morocco
The company said that its choice of Nigeria is based on the fact that the country has the largest crypto market in Africa.
The firm has racked up awards at various crypto events around the world, including the Crypto Expo in London.
BITmarkets, the fastest growing and most awarded cryptocurrency exchange, is planning an expansion in Nigeria, one of the most accessible financial markets for cryptocurrencies in the world.
Apart from Nigeria, the crypto exchange recently launched its operation in Kenya, Rwanda, and Morocco.
Why Nigeria as the first option
The company responds to the growing dynamic demand for secure, accessible and localized services in trading, investing and depositing virtual financial assets. The crypto exchange provides local support in all regions where it operates with 24/7 customer service.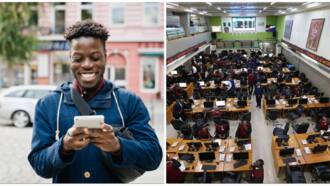 Nigerians buy Dangote shares 156 other companies with USSD codes
The company said the expansion aims to provide its clients with a simple and secure environment for cryptocurrency trading and has assembled a dedicated team of professionals from the tech, financial and legal industries to carry out its operations.
The company said:
We have been analyzing the crypto market properly to determine the best trading conditions for each of our clients, regardless of their experience in the field."
company wins awards
Following the company's successful presentation at Crypto Expo in Dubai 2022, where the exchange was reportedly awarded Best Crypto Exchange for Customer Service, it also won the Fastest Growing Crypto Exchange award at Crypto Expo. in London, and another Positive feedback was received from the audience in Cairo, November 2022, for Best Education Program and Best Customer Service.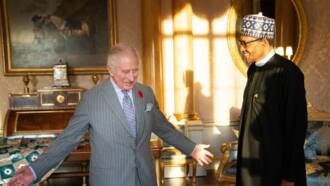 UK to strengthen trade relations with Nigeria, another 64 use new trade scheme
BITmarkets is a cryptocurrency exchange that operates in more than 20 countries worldwide and offers 24/7 support. In addition to spot trading, clients can use unique futures options on more than 100 cryptocurrencies.
Nigerian Bitcoin Traders Smile at Bank as Crypto Assets Begin to Rally
Remember that legit.ng reported that Bitcoin investors in Nigeria are posting huge gains for the first time since the November crash as the cryptocurrency rallied in recent days.
Available data shows that since its November crash, bitcoin is steadily rising by at least $7 billion around N5 million in the P2P market.
On the afternoon of Saturday, January 21, 2023, bitcoin along with major cryptocurrencies such as Ethereum and Solana swelled to levels not seen since August 2022, delivering a surprise to the latest rally.
Source: Legit.ng