Ahead of the February 2023 general election, a new innovation has been added to the gallery of Nigeria's electoral system.
On Tuesday, January 10, the Brain Builders Youth Development Initiative (BBYDI) launched an app to help foster the inclusion of people with disabilities, women, and youth.
The app was developed with the sole purpose of helping voters navigate and monitor polling station activities.
FCT, Abuja – Once again, Nigeria's electoral system has been greeted with a new innovation that will help foster the success of next month's presidential elections.
A non-governmental organization, Brain Builders Youth Development Initiative (BBYDI) launched on Tuesday January in Abuja YVOTE WI-APP to address voter apathy and help people with disabilities (PWD) during the election cause.
speaking to Legitimate, BBYDI CEO Olasupo Abideen stated that the essence of the app is to help curb voter apathy in Nigeria.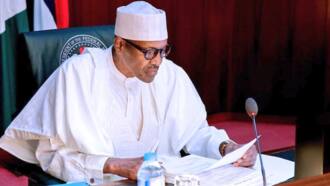 "Under this system, fighting corruption is not easy," confesses President Buhari
He said that elections over the years have not been perfect for voters as they find it difficult to locate their voting units, especially newly registered voters.
Abiden said:
"We found that in Nigeria, one of the main contributions to voter apathy is due to people not having the opportunity to access voting units.
"So this app is basically designed for higher voter turnout in Nigeria because in the last general election we witnessed low turnout."
He further said that the new application seeks to help voters and citizens to update themselves on electoral information and access voting units, especially for PWDs with a special function in that application to help them locate voting units.
Similarly, the app's developer, Obasanjo Fajemirokun, described it as the most inclusive app in Nigeria.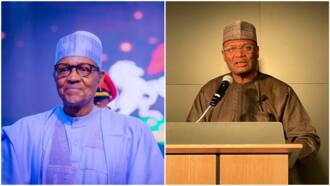 Will the 2023 elections be postponed? The Buhari government gives the last word
He stated that the app is designed to suit the uses and gratification of all Nigerians regardless of age, class and gender.
About YVOTE WI-APP
Obasanjo revealed that the app can be navigated by even the least educated person, noting that it has translations in four languages ​​(English, Yoruba, Hausa, Igbo).
He said:
"The app is very friendly and easy to use. It was built with the basic purpose of inclusion and we are using the UK standard to ensure that everything in the app is accessible, including its supporting screen reader feature.
"People living with disabilities will be able to use the app. It does not have a difficult menu; He made sure everything was open and easy."
Obasanjo is the winner of last year's youth civic tech competition organized to bring together young tech innovators in a bid to deliver tech solutions to Nigerian electoral practice.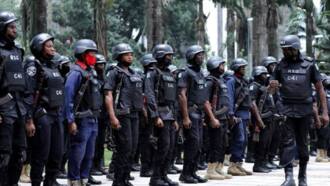 Elections 2023: Concern as the DSS makes a serious accusation against politicians
The initiative was funded by Christian Aid (Nigeria) and was facilitated by the Brain Builders Youth Development Initiative (BBYDI).
2023: Yiaga Africa, UNDP builds synergy ahead of elections, targets 29 million, young voters
In another development, external stakeholders and interest groups have begun preparations ahead of the upcoming general election in Nigeria.
A partnership has been negotiated between the United Nations Development Program (UNDP) and Yiaga Africa to ensure a smooth election in the 2023 elections.
However, Nigerian youth have been called upon to harness their numbers and decide the outcome of the 2023 election.
Source: Legit.ng