Citizens have been urged to take charge of their destinies by going out to get their PVCs before the 2023 elections
The Transition Monitoring Group (TMG) made this call in Abuja through a statement on Thursday, January 5.
The civil society organization claimed that the 6.7 million uncollected PVCs could be a determining factor in this year's survey.
FCT, Abuja – Ahead of next month's general election, the Transition Monitoring Group (TMG) has urged Nigerians to get in on their numbers and ensure the collection of their permanent voter cards.
In a statement made available to legit.ng On Thursday, January 5, TMG President Comrade Auwal Musa-Rafsanjani said that voters should take advantage of the collection deadline (Sunday, January 22) issued by the electoral body.
He said this in reaction to INEC's update that electorates in 17 states and the FCT had yet to collect 6.7 million PVCs.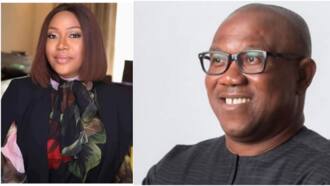 The wife of a prominent presidential candidate talks about the 2023 election and sends a strong message to Nigerians
Rafsanjani affirmed that 6.7 million uncollected PVCs would be essential in the next elections if the owners can come out and claim it.
He said:
"As we approach the 2023 General Election, TMG is calling on Nigerians to be ready to get out there and vote and make a key decision that is critical to shaping a better Nigeria."
Rafsanjani said that the high rate of voter apathy seen in previous elections should not be allowed to be repeated in the 2023 elections, as the upcoming elections will be a determining factor in the future of Nigerians.
"No one should wait until rush hour; now is the time and we are all advised to collect our PVCs on time so that we can have that golden opportunity to vote for the candidates of our choice, electing leaders is our responsibility that no one can deny anyone, but without PVCs, that right will be denied ; So let's go out there and get our PVCs.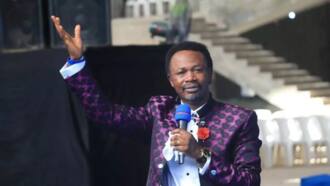 2023 Presidency: Prophecy About Labor Party's Peter Obi Released
"Voters should also beware of desperate politicians who would like to lure them with monetary gifts in exchange for their voter cards. Nigerians should stand firm in the upcoming elections and follow the electoral process from start to finish, refusing any financial incentives or harassment . ."
Source: Legit.ng