The APC has urged Nigerians to avoid vote buying in the 2023 elections and to stand up for Nigeria's democracy in the February elections.
Bayo Onanuga, media director for the APC presidential campaign council, made the appeal in a New Year greeting the party sent to Nigerians.
The council also urged Nigerians to come out and vote en masse for the APC in the 2023 election, adding that every vote is a testament to renewed hope.
FCT, Abuja – The All Progressives Congress (APC) in its new year message has urged Nigerians to be grateful for the gift of life and the chance to be among the living.
In a statement signed by Bayo Onanuga, APC presidential campaign council media director and envoy, the party prayed for the repose of those who died the previous year, while expressing optimism that they rest in peace.
Efforts to hand over Calabar for Atiku Abubakar are strengthened when Eta Uso meets a leading woman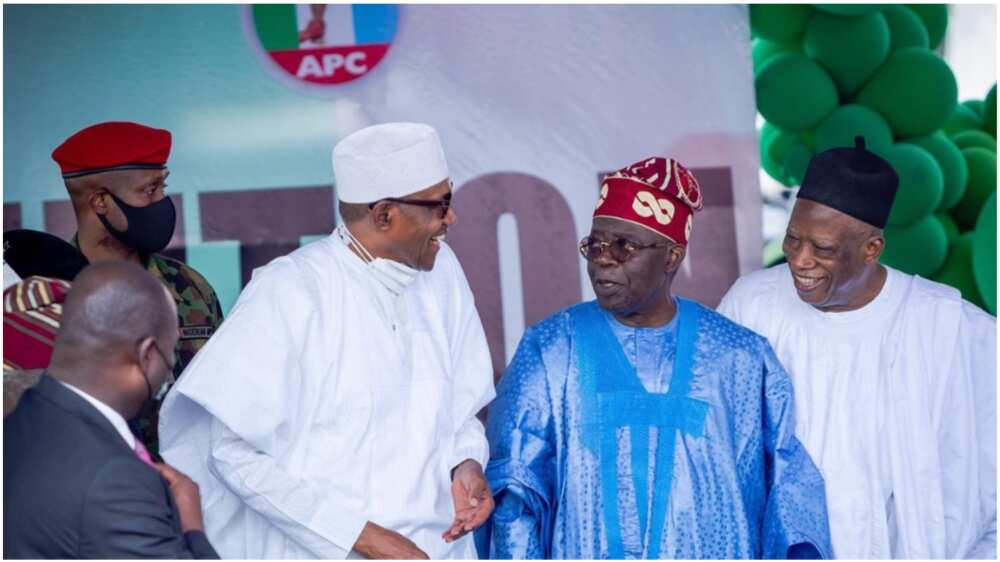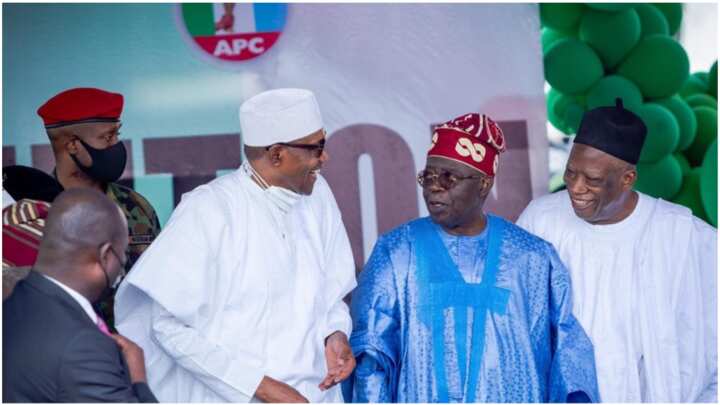 What Tinubu Says To Nigerians On New Years
He affirmed that the 2023 elections are very significant for the country, since it is the year in which the people will have to exercise their sovereignty at the polls.
The ruling party urged the people to exercise their inalienable rights and participate in the decision-making process.
Onanuga then educates people on the importance of voting and why they should avoid selling their votes to the highest bidder.
The latest on Bola Tinubu, APC, 2023 elections, vote buying
According to the state, the electoral process is a consolidation of democracy and federalism and is sacred to the country's constitution.
The statement reads in part:
"Every vote is a testament to renewed hope, the certainty of victory over poverty, and the conviction that our country carries within it the potential of the world's next superpower, indeed, the first black superpower."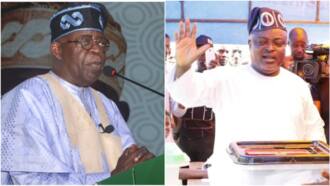 Election 2023: Obasa Talks What Nigerians Will Gain If Tinubu Is Elected
New Troubles for Tinubu as PDP Unveils List of APC Governors and Senators Working for Atiku
legit.ng It was previously reported that Daniel Bwala, the spokesman for the PDP's presidential campaign organization, has revealed that no less than 11 governors under the APC platform are working for Atiku Abubakar.
Atiku is the PDP's presidential candidate, which is running with the APC's Bola Tinubu in the 2023 elections.
Bwala added that as of December 2022, 37 senators and 15 members of the House of Representatives elected on the APC platform are working with Atiku.
Source: Legit.ng