Utụtụọma,
AI company OpenAI plans to release a premium paid version called ChatGPT Professional.
OpenAI made ChatGPT freely available in November 2022. However, reports indicate that the company is already considering various monetization methods.
The artificial intelligence company has created a Google Forms waiting list for interested individuals.
OpenAI says that those who fill out the form can be selected to try out ChatGPT Professional.
However, the company claims that it is currently experimenting with the program and that it will not be available globally "at this time."
Important: Pitch Friday is tomorrow, Friday, January 13, 2023. To pitch an idea or your startup, fill out this form. Register here to attend. The location is 43b Emina Crescent, Allen, Ikeja, and the time is 4 pm WAT.
This is what I have for you today:
Invisible disabilities in a Nigerian workplace
The implications of the 2021 Mental Health Law
How to protect yourself from a crypto exchange crash
Flutterwave to acquire Railsr
Telkom ends talks with Rain
Invisible disabilities in a Nigerian workplace
Living with an invisible disability can be difficult because people may not always believe you when you tell them that you have a condition that limits or challenges your movement, senses, or activities.
Here's an example: In November 2022, I traveled for a friend's wedding. The night before, she started the "Victoria said she's autistic" conversation with me and another friend of ours.
She doesn't think I'm autistic because she has a picture of what an autistic person looks like.
While I wasn't surprised, the discussion was exhausting. I tried to explain how hard school was for me and how challenging work could be. But she chose not to listen.
However, our mutual friend tried to make my point. Still not convinced, she said, "Is that why you shake? Does your autism make you shake?" While I found that question amusing, I answered in the affirmative.
In her latest article, Oluwanifemi spoke to professionals with invisible disabilities in the workplace.
An invisible disability, also known as a hidden disability or non-visible disability (NVD), is a physical, mental, or neurological condition that is not visible.
For example, autism, attention deficit hyperactivity disorder (ADHD), dyslexia, glaucoma, depression, or diabetes are not immediately apparent. But that doesn't mean they don't affect people's abilities.
Oluwanifemi's article delves into the struggles of people with invisible disabilities in Nigeria. Find out how they navigate work and what employers can do.
You can watch it here: Living with an invisible disability in a workplace in Nigeria
Alternatively, you can read a summary of the article here: Inside the lives of professionals living with invisible disabilities in Nigerian workplaces.
The implications of the 2021 Mental Health Law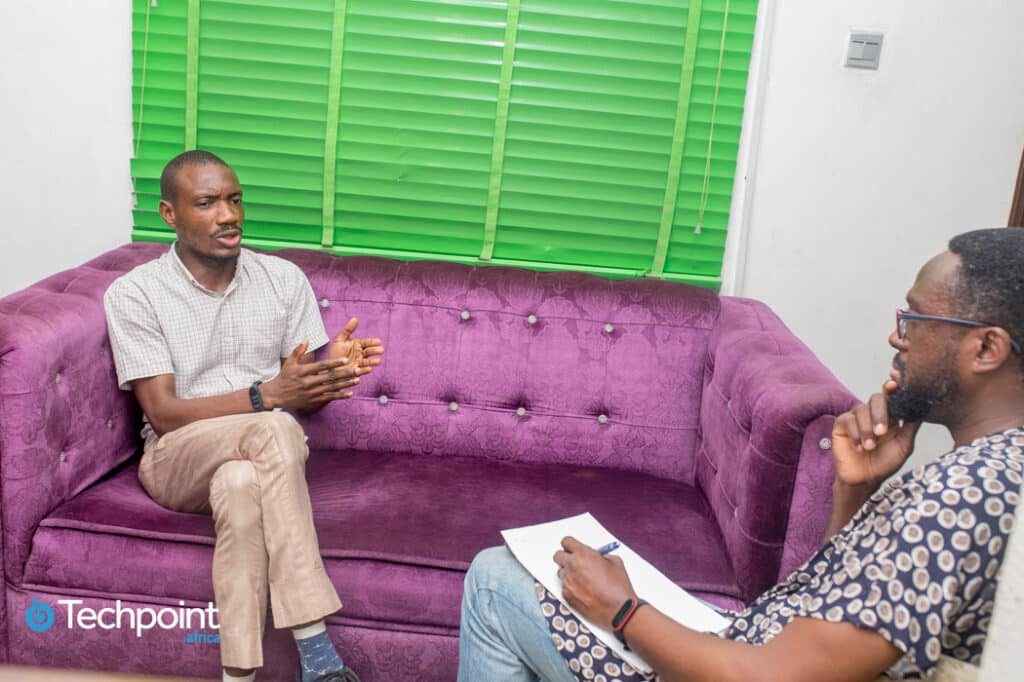 Last week, on January 5, 2023, Nigerian President Muhammadu Buhari signed the Mental Health Bill 2021 into law.
Why does that matter? Nigerians have been under an "outdated and inhumane" law called the 1958 Insanity Act for a long time.
For context, the Insanity Act allows police officers and court officials to forcibly detain people with real or perceived mental illness for months or years because they believe that anyone who shows signs of mental illness is insane.
This could explain the stigma associated with mental illness and discrimination against people with mental disorders, and why resources, staff and mental health care are sorely lacking in Nigeria.
But this is all about to change with the Mental Health Act 2021. It says that all Nigerians can and should receive mental health care with the same dignity and respect as other medical cases.
Nigeria now recognizes mental health disorders as a disease that anyone can have due to impaired cognition, emotional regulation, or behavior.
The Act defines and protects the rights of Nigerians with mental illness. It provides equal access to treatment and care, discourages stigma and discrimination, and sets standards for psychiatric practice in Nigeria, among other provisions.
If you want to know more about what the Mental Health Act 2021 means for you as a Nigerian or for health tech startups in the country, read: Mental Health Act 2021: What it means for Nigerians and startups health technology?
How to protect yourself from a crypto exchange crash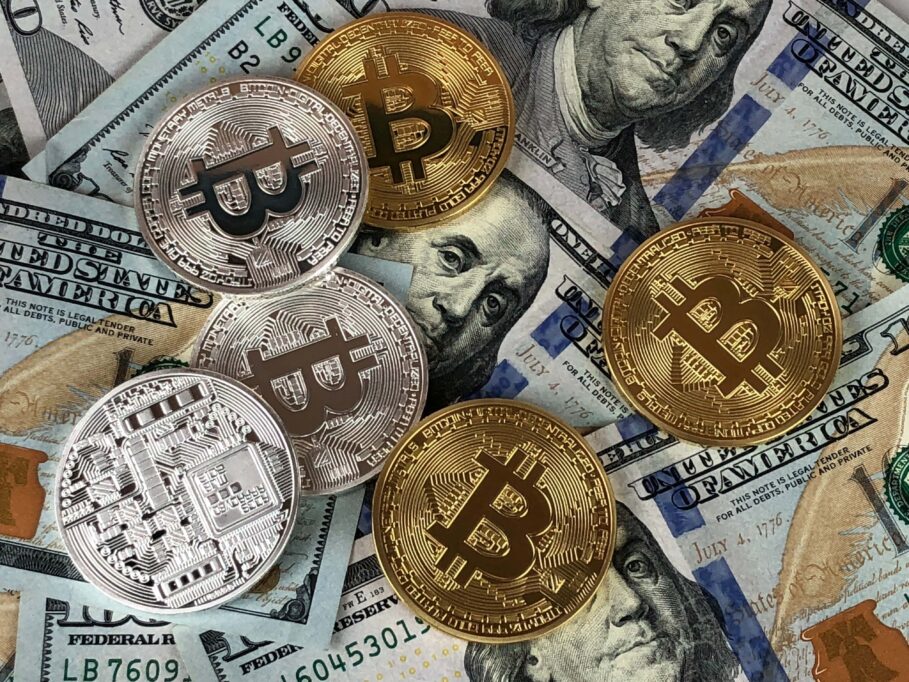 I don't understand the fascination with something as volatile as cryptocurrencies. Even after the recent FTX crash, I have a few acquaintances whose goal is to invest more money in crypto by 2023.
However, if you invested last year and the FTX crash has eroded your faith in centralized exchanges (CEXs), you are not alone.
Bolu understands your distress and has provided information on how to protect yourself from a possible collapse in 2023.
Before you get there, you need to understand that CEX is vital to cryptocurrencies. Although Bolu has used decentralized exchanges (DEXs), most of its crypto transactions take place on CEX.
But what is the difference between CEX and DEX? The difference between a centralized and decentralized exchange is that the former is an intermediary between you and the blockchain, while the latter offers direct interaction.
A simple way to understand this is to know what crypto wallets are. A wallet is an essential part of any crypto activity and its main function is to store cryptocurrency.
Third parties like Binance, Quidax, Coinbase or Bundle provide a centralized wallet. These companies interact with the blockchain on your behalf by following your instructions.
To use such wallets, you create an account like any other fintech app, complete with KYC protocols, username, and password.
On the other hand, a decentralized wallet is directly connected to the blockchain and does not require any KYC. Instead of a username and password, you get an address and a private key.
In his latest article, Bolu shows how you, a cryptocurrency trader or enthusiast, can use CEX and DEX favorably in 2023.
Read it here: How to protect yourself from a crypto exchange crash in 2023
Flutterwave to acquire Railsr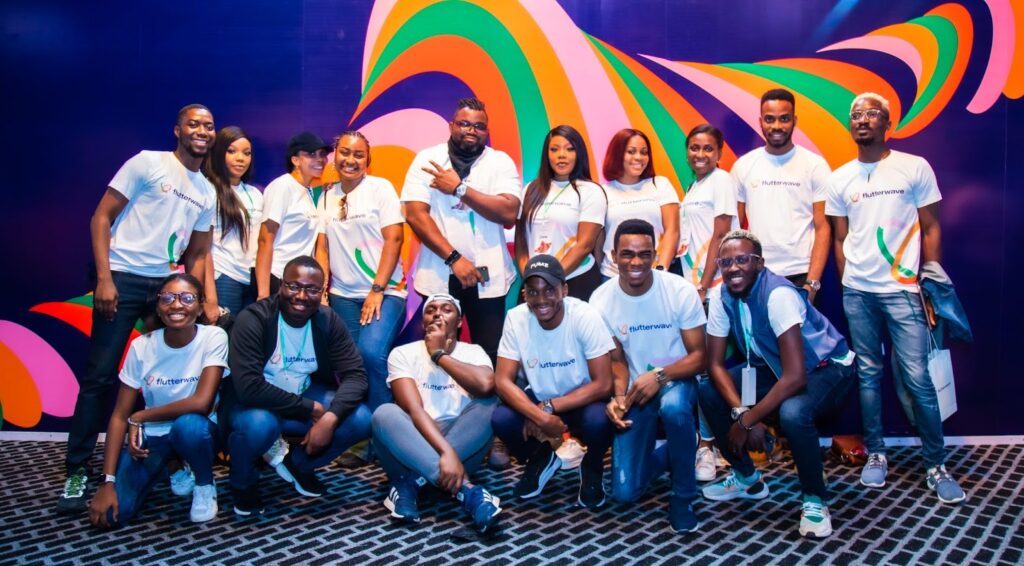 African fintech startup Flutterwave is reportedly planning to acquire Railsr, a British fintech company, along with some of Railsr's existing shareholders.
Formerly known as Railsbank, Railsr specializes in integrated financial solutions, including banking, credit cards, and digital wallets.
The company has raised more than $187 million in equity funding from prominent investors, including Visa.
In early 2022, he was reportedly looking for a $100 million investment, and in October 2022, he closed a $46 million Series C funding round.
In addition, the company has made some major acquisitions, including the German company Wirecard, in August 2020.
However, the economic downturn hit Railsr, leading to the layoff of several unspecified employees and downsizing of its operations.
Northern Borealis, a Cyprus-based shipping company, also sued PayrNet, a Railsr subsidiary, for failing to pay money from its account.
Flutterwave helps merchants accept payments online and at the point of sale in a variety of ways.
If this deal goes through, it will be Flutterwave's second publicly disclosed acquisition since the company paid an undisclosed sum in 2021 to buy the creator platform, Disha.
Telkom ends talks with Rain
South African telco, Telkom, has announced that it has finished talks with Rain, a mobile communications company in the country, about a possible acquisition.
On September 30, 2022, Rain formally proposed to Telkom to buy it with newly issued shares.
However, Telkom has said: "After initial discussions, but prior to any due diligence, the parties have decided that a proper transaction is not possible at this time."
Remember that we saw a series of talks between Telkom, Rain and MTN.
In July 2022, MTN and Telkom said they were in preliminary talks about a possible merger.
However, Rain told reporters in August that it had sent a proposal to Telkom.
But Telkom denied receiving the proposal, and the Procurement Regulation Panel ordered Rain to withdraw its statement, alleging that it was made without permission.
A month later, Rain withdrew its announcement of a merger offer with Telkom and issued a duly approved formal proposal.
MTN, on the other hand, walked away due to Telkom's discussions with Rain.
In case you missed it
What I'm reading and watching
Opportunities
If you are a product designer and researcher looking for (remote) jobs and internships in the US and Canada, check this out.
If you are a software engineer, creative designer, product manager, design researcher, or a technician looking for an internship position, check out this website.
Check out various design internship positions in the United States here.
Enyata is hiring a product designer. Send your portfolio and resume to careers@enyata.com.
US based company, Outliant, is looking for a Full Content Developer to work remotely with them. Apply here.
Flutterwave is hiring a Product Designer. Apply here.
If you're a student, you can now apply for the 2023 Rice Business Plan Contest for Student Startups. To apply, check this out.
The Africa Incubation Blockchain Program is an intensive 4-month program designed to help participants develop and launch their blockchain projects. Apply here.
Misk Entrepreneurship partnered with Plug and Play to launch the fourth cohort of Misk Accelerator 2023, where 20 startups will participate in the 12-week hybrid program. Apply here.
Have a wonderful Thursday.
victoria fakiya for Techpoint Africa.