Labor Party presidential candidate Peter Obi has advice for his APC counterpart Bola Tinubu following the latter's controversial remarks in Abeokuta.
Tinubu during the APC presidential rally in the city on Wednesday, January 25, alleged that persistent fuel shortages and naira redesign were destined to ruin the 2023 general election.
In reaction, Obi said the former Lagos state governor should avoid going to the city as it was the same place where he made the controversial "emi lokan" statement before the party's primary.
FCT, Abuja – Peter Obi, the Labor Party's presidential candidate, has advised his rival and All Progressive Congress (APC) standard-bearer Asiwaju Bola Ahmed Tinubu to stop going to Abeokuta, the capital of Ogun state.
Elections: "Attacking Buhari will not save his failed campaign," Atiku tells Tinubu
The LP presidential candidate gave the advice in a statement issued by Diran Onifade, Head of Media, Obi/Datti Presidential Campaign Council.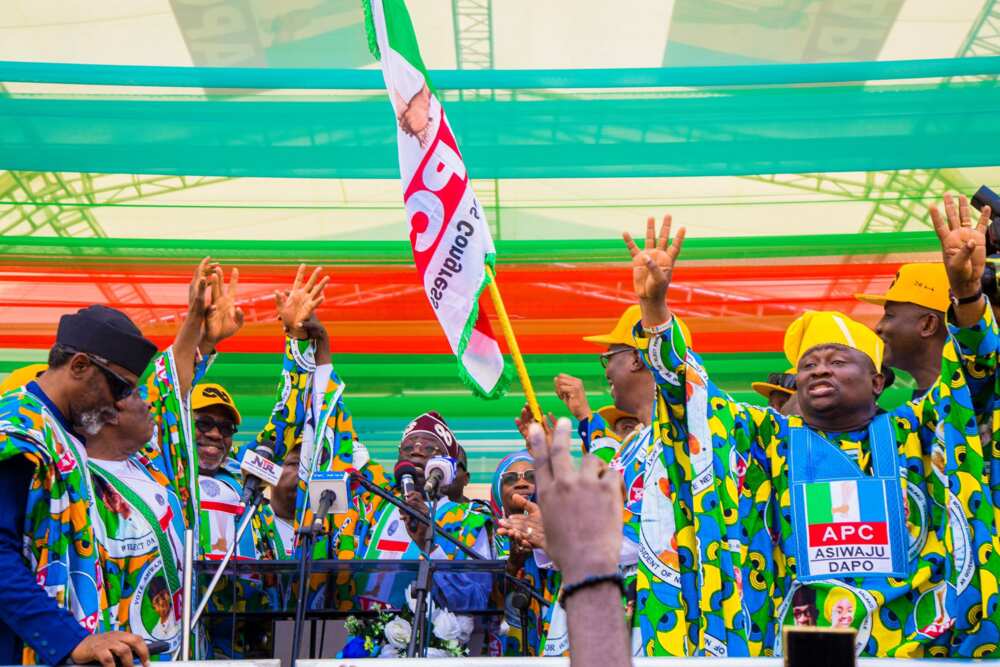 He was reacting to Tinubu's controversial statement on Wednesday, January 25, when he visited Abeokuta for his ongoing campaigns ahead of the February 25 presidential election.
The APC standard bearer alleged that persistent fuel shortages and naira redesign were set to sink the 2023 general election.
The statement has sparked reactions on social media, with many saying that Tinubu was attacking the government of Muhammadu Buhari.
Tinubu's earlier statement in Abeokuta
legit.ng he recalls that in the build-up to the APC presidential primaries, Tinubu went on a tirade, calling out those he perceived to be against his presidential candidacy.
He recounted how he helped President Buhari win in 2015, drawing the ire of some APC chiefs, including the party's national chairman Abdullahi Adamu.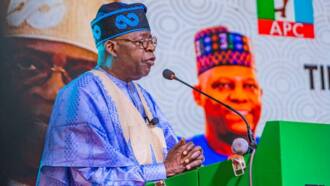 Tinubu Talks About An Alleged Plot To Sabotage The 2023 Election Over Fuel Shortage And Naira Redesign
With the latest controversial statement Tinubu made again in Abeokuta, Obi said the former Lagos governor should stop going to the state. daily trust informed.
"If I were Tinubu's advisor, I would have advised him to stop going to Abeokuta. It was in the same Abeokuta that he made the 'Olule' blunder and how President Muhammadu Buhari cried on TV, 'emi lokan' and all that.
"Now, he (Tinubu) is saying that the fuel shortage is bound to make the elections fail and how they are going to take away their power. Who are they or they?
"He could have been talking to the CBN Governor (Godwin Emefiele) and the Oil Minister and who is the Oil Minister in this regard, President Muhammadu Buhari. The same man that Tinubu has been campaigning for who wants to take over and keep up the good work.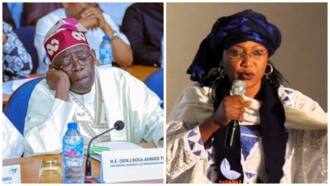 Mental Ability: Najatu Muhammad Fires New Shot At Tinubu, Reveals Why He Can't Support Him
"I think his advisers should advise him to stop going to Abeokuta because he makes a mistake every time he goes there," he said.
Peter Obi throws powerful blows at Atiku, Tinubu, says 2023 presidential candidates live on public funds
In another report, Peter Obi said that since he stepped down as governor of Anambra State in 2014, he has received nothing from the state.
Speaking at his presidential campaign rally in Kano on Sunday, January 22, the Labor Party standard-bearer said that most of his colleagues who are running for president in the upcoming presidential election are still enjoying the benefits of the government they served.
Atiku Abubakar, Nigeria's vice president, is running for the presidency under the People's Democratic Party, while Bola Tinubu and Rabiu Kwankwaso of the All Progressives Congress and the New Nigeria People's Party (NNPP) have served as governors of Lagos states and Kano at different times.
Source: Legit.ng