On Monday, January 9, 2023, agritech startup Releaf announced its $3.3 million pre-Series A round and revealed two new additions to its tools: Kraken II, a more portable version of its sheller palm kernel and SITE, a geospatial mapping application. Developed to help companies make better decisions.
The current population of Africa is estimated at 1.4 billion people. Experts expect this number to double by 2050, with Nigeria, the continent's most populous country, potentially dethroning the United States as the world's third most populous country.
In the right hands, a large population is a blessing, often providing a ready workforce and a large middle class that could take advantage of economic opportunities. Many, however, fear that this is not the case in Africa. Economic instability and the absence of adequate policies in most countries suggest that the population boom could become a millstone around the neck of the continent.
But some of its citizens see it as an opportunity to build solutions to some of the continent's most challenging problems, from financial services to logistics to agriculture. Ikenna Nzewi is one of these entrepreneurs. She moved to Nigeria after graduating from university to start Releaf, a company that uses its supply chain technology to ensure manufacturers in Nigeria have access to quality raw materials.
During a video call last week, I caught up with Nzewi to talk about his reason for starting a business in the agricultural industry right after school. We also discuss how the startup weathered the storm in the Nigerian market to build a thriving business.
back to the farm
In January 2022, when asked about his government's performance on the economic front, Nigerian President Muhammadu Buhari said that more Nigerians should return to the farm.
"All I know is that we have to allow people access to the farm. We just have to get back to earth," she said.
A few months later, Ahmed Bola Tinubu, the APC presidential candidate, advised the federal government to recruit 50 million young men into the army to combat insecurity in the country. As for how they would be cared for, he noted that they could also grow their food.
If you think you see a pattern, you are not wrong. Many Nigerians believe that the solution to the country's economic problems is traditional agriculture. So why aren't Nigerians engaging in agriculture en masse?
To understand this, we must understand how the agricultural value chain works. For this example, imagine that I am a tomato farmer in Jos, Plateau State. At the beginning of the planting season, I need seeds for my farm, pesticides to protect my crops, insurance (which many Nigerian farmers do not have) for possible losses, and employees.
If all goes according to plan, I would need to transport my produce to market during harvest season. Depending on my location, I may have to drive on rough roads without the assurance that all my harvest will be bought at the market. In many cases, some products will be destroyed on the way to market or lost due to poor storage conditions.
In August 2022, a representative of the Minister of State for Agriculture and Rural Development revealed that up to 50% of agricultural produce in Nigeria is lost after harvest. The economic value of these losses, he said, was equivalent to ₦3.5 trillion ($7.6 billion). Poor road networks, poor distribution networks, poor storage conditions and lack of farm finance are some of the problems facing mostly subsistence players in Nigeria's agricultural sector.
A technological solution for agricultural products in Nigeria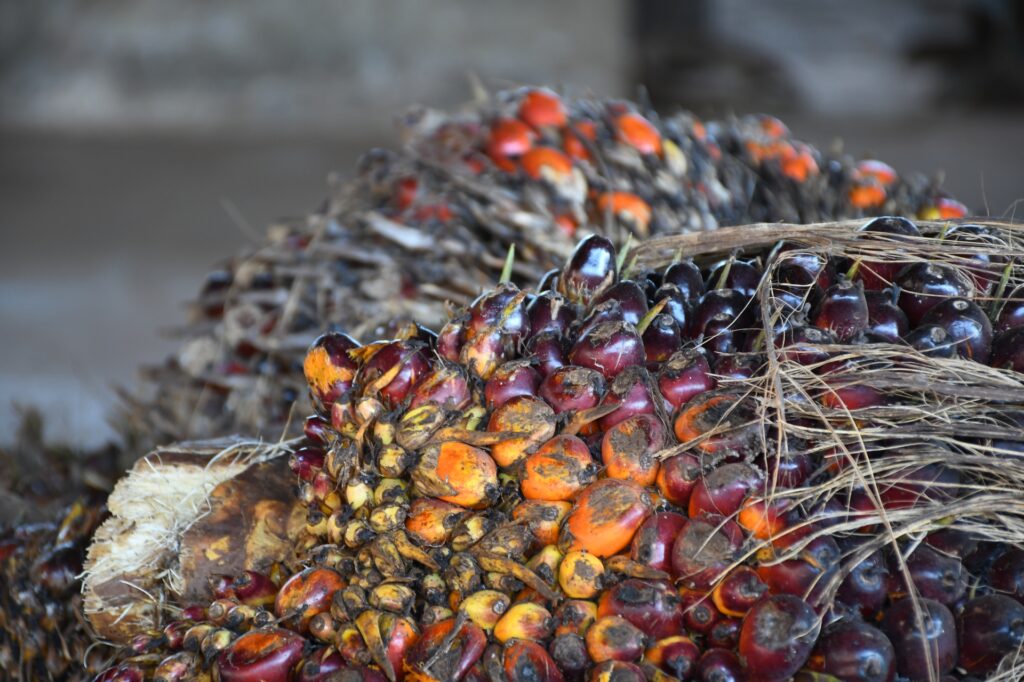 While studying at Yale, Nzewi began studying the economic development of Africa. With the continent's population growing rapidly, he soon realized that it was important to provide food at affordable prices.
"In our lifetime, Africa will be the most populous continent on the planet, and it is very important that we build a food system that can help our people, but also a food system that is not too expensive so that people can earn money. . and invest it in their education.
Speaking of cheap food systems, many African households spend between 40% and 85% of their income on food. In the United Kingdom and the United States, that number is 10.8% and 10.3%, respectively.
Realizing this, he set out to build Releaf with his co-founders, Uzoma Ayogu and Isaiah Udotong. The idea was a marketplace for agricultural products, and it was enough to get them into Y Combinator.
But moving to Nigeria soon brought them face to face with the reality of agribusiness on the continent: providing an online marketplace was not enough. They needed to be part of the value chain, so the shift to a new construction supply chain technology began.
Fundraising and Valuation Lessons
Although the startup had Y Combinator as one of its investors, Nzewi noted that they still had investors who were skeptical about investing in an agtech startup with a profit model.
"I think there is a perception that agriculture in Africa equals poverty reduction or nonprofit. I think that's strange. You would think that companies operating in the largest sector on the continent would be able to generate free cash flows, so I think it has been an educational process for our investors."
That investor reluctance, Nzewi said, has influenced the startup's approach to storytelling. Since most investors are aware of the social impact of their business, they are now more deliberate in pointing out the economic benefits as well.
Although Releaf was accepted into Y Combinator, the startup opted out of its Demo Day because the founders felt they didn't have a product that VCs could get behind. Instead, they kept the investment they received from Y Combinator and returned to Nigeria to build the business and understand the market they intended to enter.
That decision seems to have paid off, as the startup has found its niche in the market with its supply chain technology.
But why would Y Combinator accept founders with minimal industry experience into the accelerator? Nzewi pointed to the passion and commitment shown by the team as one of the main reasons. When they started Releaf, the three co-founders lived in different parts of the United States due to their studies, and even when talking to the Y Combinator team, they had to call from different places.
Regardless, their main takeaway from Y Combinator was a decision-making framework that gave them a guide to making decisions quickly. He claimed that Y Combinator's lessons mean they can quickly test their assumptions instead of waiting months.
If you want a great valuation, make a great income
Valuation is tricky for investors and founders because each party often has different reasons for arriving at their valuations. What many agree on, however, is that valuation is more of an art than a science, a view Nzewi agrees with. However, he made it clear that the background of the founders and having Y Combinator as an early investor was helpful in meeting investors.
"I think startup valuations are more of an art than a science, especially as it relates to early-stage companies. I think, especially during the pre-seed stage, the range of valuations companies will get often is based on the background of the founders. I often think that if you've been educated at a world-class institution or have a world-class investor like Y Combinator or have worked at blue-chip companies like Facebook or Bain, the initial valuation you get Your startup is usually higher than someone who would have had the same traction but doesn't have those badges, so to speak."
As startups move to later stages, their founders' backgrounds begin to matter less during valuations, as investors begin to look for evidence of traction. For some startups, this could be revenue growth; for others, it could be the growth in the number of users.
"As a business reaches the early stage, valuations are driven by multiples of some metric, and typically that metric is revenue in our space. If you want great valuation, make great revenue. It feels like a fair way to to do it". that."
Having spent resources creating solutions based on unvalidated assumptions, Nzewi advises startup founders to make sure their thoughts about their business are grounded in reality before committing resources. When dealing with investors, he also advises talking to other founders to understand how potential investors act.