Michael Achimugu, the former Atiku aide who exposed the corruption charge against the PDP presidential candidate, revealed why he took the action.
PDP Presidential Campaign Council spokesman Dino Melaye said Achimugu was sponsored by Tinubu to distract Nigerians.
However, Achimugu said he exposed the former vice president to educate Nigerians about the danger of voting for him to become president.
Lagos, Nigeria – Michael Achimugu, a whistleblower, says he exposed the corruption charge against Peoples' Democratic Party (PDP) presidential candidate Atiku Abubakar to prevent Nigerians from making a big mistake by voting for him in the upcoming 2023 election.
Achimugu, who said he was a former aide to Atiku, had released a recorded phone call in which the PDP presidential candidate allegedly admitted he was involved in taking advantage of federal recruitment spending.
Presidency 2023: Peter Obi finally reveals how he will solve Nigeria's challenges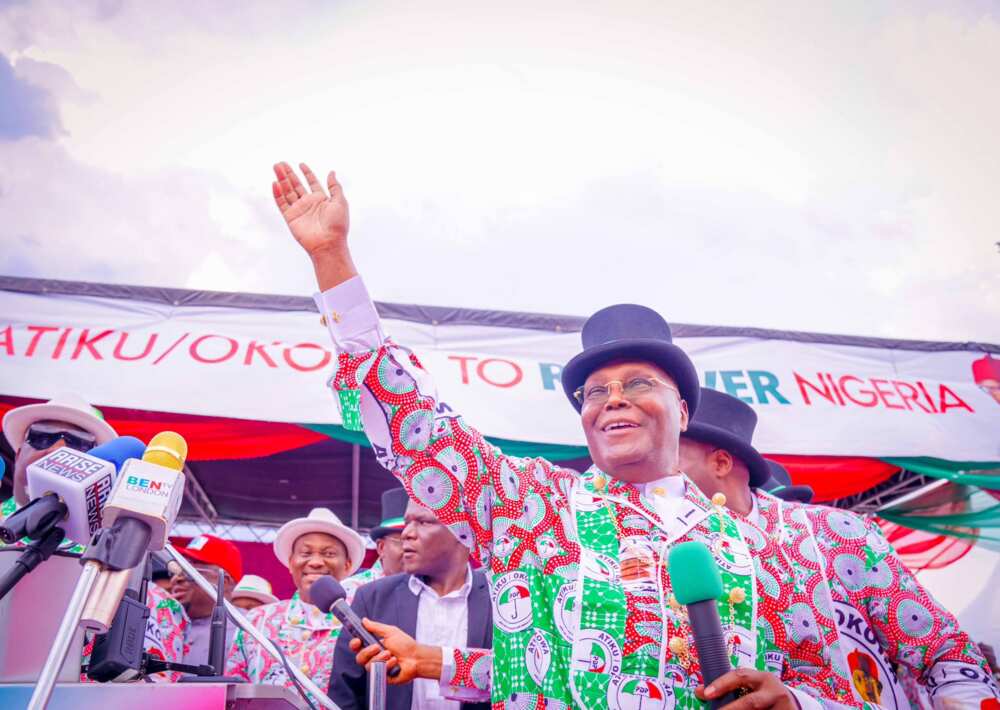 Atiku in a viral audio shared by his alleged former assistant recounted how he took over setting up shell businesses on land that served as a conduit for diverting significant sums from public works contracts. the punch informed.
Tinubu sponsored Achimugu, claims Melaye
In reaction, PDP Presidential Campaign Council spokesman Dino Melaye said Achimugu was never a press aide to Atiku.
The former Kogi West senator further alleged that the whistleblower was sponsored by All Progressive Congress (APC) presidential candidate Bola Tinubu to blackmail Atiku and distract Nigerians.
Voting for Atiku will be a mistake, Achimugu warns Nigerians
Speaking on TVC on Wednesday January 25, Achimugu denied being sponsored and said he was motivated to expose Atiku because he wanted to educate Nigerians and warn them against voting for the Adamwa-born politician for president.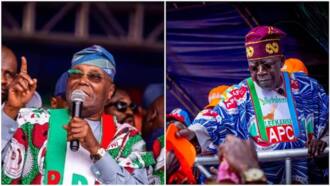 Elections: "Attacking Buhari will not save his failed campaign," Atiku tells Tinubu
"Basically there are two reasons that I have repeated over and over again on social media. The first is that young people like me who served politicians will never again be taken for granted. Second, is to warn Nigerians and educate them before the election to prevent them from making the biggest mistake ever.
"If Nigerians think they have seen corruption before, wait until they make the mistake of voting the Atiku family into office," he said.
Achimugu also admitted in the interview that he carried out many tasks for his former boss that he was unable to disclose publicly.
Nigerians react
Emmanuel Ayekoloye commented on Facebook:
"Why bother bad blood, slander Obi, Tinubu and Atiku? People will judge you if they say you are good then you are good. Nigerians do not praise their leaders including believers."
Solomon Jinkiri said:
"You could have exposed it since then, why can God now choose a better leader who has the interest of Nigerians at heart regardless of political party?"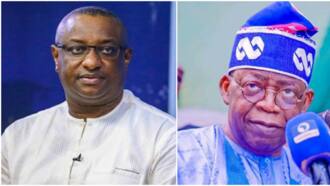 PDP says Keyamo confirmed Tinubu is mentally unfit, gives proof
Anawo Samson said:
"Nigeria's only enemy will vote for Atiku".
Wike reveals what will cause Atiku to lose the 2023 presidential election
In another report, Governor Nyesom Wike said the alleged plot within the PDP to punish him would cause the party to lose the 2023 presidential election.
Wike, speaking at Rivers' PDP campaign rally on Wednesday January 25 in Mogho Town, Gokana local government area, said the party was conspiring to punish him for insisting on fairness and justice.
Rivers State Governor said his insistence on fairness, fairness and justice being practiced within the party has become a political crime for which the camp of PDP presidential candidate Atiku Abubakar is reportedly preparing to "deal with it" when I win.
Source: Legit.ng