Goodluck Ebele Jonathan has been described as a very peaceful man who should have been Pope but found himself in politics.
The description was given by Robert Azibaola, a Nigerian lawyer, who recently sent the former president a New Year's message.
Robert noted that because Jonathan secured the peace and defended it, he will know nothing less than joy and laughter around him for years to come.
A Nigerian lawyer, Azibaola Robert, has described former President Goodluck Jonathan as a peaceful man who deserved to be elected Pope.
In a New Year's message on Saturday, December 31, Roberts noted that Jonathan is the most peaceful man he has come across in politics.
In the moving message, the Nigerian lawyer noted that Jonathan was of such a calm nature and disposition that he "taught peace how to be peaceful."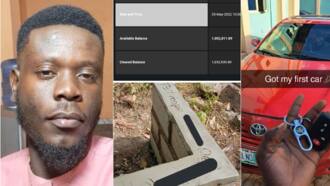 'My Year of Persistence': Proud Nigerian Flaunts Achievement In 2022, Netizens Salute Him
He prayed that in 2023, the former Nigerian leader would find peace in his heart and laughter all around him.
He said:
"Happy New Year to all.
"I hope this year brings us the best of success in our worthy works and efforts.
"This year, I want to especially wish a man, the most peaceful man in the universe I have ever met, who should have been running for Pope but found himself in politics.
"My brother and confidante, President Goodluck Jonathan, a very peaceful New Year.
"You who teach peace to be peaceful, will not be a candidate for pain, neither today nor ever.
"And as always, you will find peace in your heart and wherever you go.
"Thank you now and tomorrow for your profound impact on my family and all of us under your guardianship.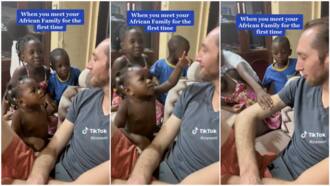 "Your eyes are like a baby's": Children see oyinbo for the first time, gather around him in a video and ask questions
"Happy New Year, sir. Peace and laughter be with you always."
Source: Legit.ng