Peoples' Democratic Party (PDP) presidential candidate Atiku Abubakar condemned the recent kidnapping of passengers at the Igueben station in the Igueben local government area of ​​Edo state.
Atiku, via Twitter on Sunday, January 8, said that his thoughts and those of his family are with the victims as He prays for your safe return.
But moving forward, the former vice president noted that the ugly development once again highlights the fact that Nigeria's security architecture is in dire need of overhaul, a change he has been advocating.
The Adamawa-born politician listed procedures by which the country's security apparatus can be reformed.
He listed the steps as follows:
1. Constitutional review
Atiku said amending the constitution to allow state and community police as the first line of security is the first step.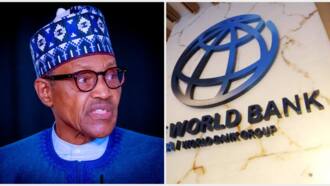 The world bank lists the steps the federal government must take to stop poverty in Nigeria
2. Intelligence gathering
Second, Atiku called for reshaping Nigeria's security apparatus to pay a higher premium to intelligence gathering and crime prevention than the current reactive approach.
Speaking further on this, he said:
"It is unacceptable for terrorists to plan attacks of this nature, mobilize weapons and ammunition, obtain funds and move large numbers of people across large spaces without being detected by security agencies."
3. Use of technology
Atiku added that security agencies will do better if they implement technology to track these terrorists and degrade their existing ability to attack citizens across the country.
4. Diplomatic pressure
If he is mandated in the February 25 presidential election, Atiku intends to apply the necessary diplomatic pressure to stop the free flow of small arms and assault weapons across the West African subregion and across borders.
Atiku is certain that by doing this, Nigeria will severely restrict the ability of terrorists to rearm to carry out attacks.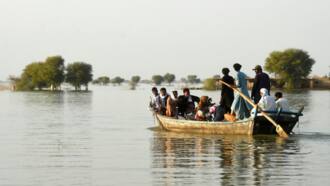 Pakistan risks 'extraordinary misery' without help to recover from flooding: UN
5. Reduce the number of children out of school
He went on to suggest that greatly reducing the number of out-of-school children on the streets and improving the economy to create jobs for large numbers of unemployed Nigerians will drastically reduce the pool from which these terrorists recruit people for their nefarious activities.
Confident that these steps will put an end to the problem of insecurity in Nigeria and vowing to implement them if he is victorious in the upcoming elections, Atiku declared:
"I strongly believe that these actions will go a long way in reducing security incidents and providing the secure environment necessary for economic growth.
"And I pledge to implement these initiatives if Nigerians entrust me with their mandate and elect me as their president next month."
Source: Legit.ng