Baba-Ahmed made the pledge during the people's town hall, a live event hosted by Channels Television on Sunday.
The Nigerian Super Eagles disappointed the Nigerians when they were unable to pick a ticket to the recently concluded FIFA World Cup as they also failed to advance from the quarter-finals at the African Cup of Nations, AFCON, held in Cameroon earlier in 2021.
Speaking about the disappointments, Baba-Ahmed vowed that the Labor Party will take sports seriously as it was painful to watch the world football party in Qatar without Nigeria.
"It has hurt a lot during this World Cup season to sit and watch without Nigeria," Baba-Ahmed said.
"When the African Cup is next time, I said that I will do it with ASUU, I will beg Mr. President (Peter Obi0, whoever is in charge of the Ministry of sports and youth development, to make sure that everything is done to move mountains to bring the cup to Nigeria".
Nigeria will never miss the World Cup

Speaking further on the subject, the experienced educator also vowed that under his stewardship, the Super Eagles will never miss the World Cup as Nigeria has gone beyond that stage.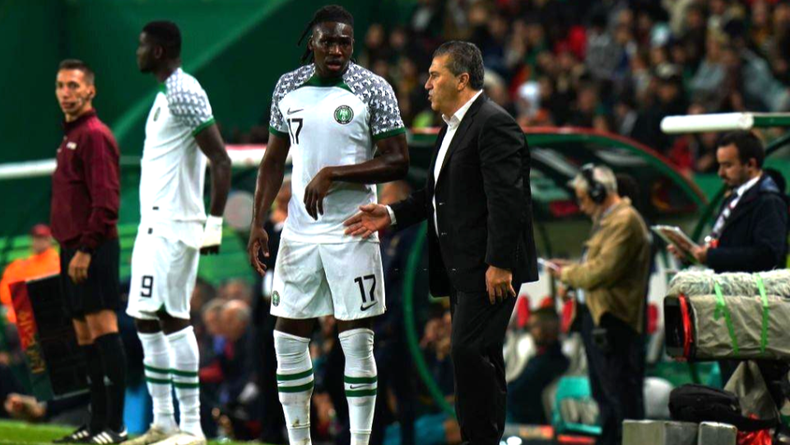 "There is no way the World Cup will be played without Nigeria, we are past that stage and it will never happen again," he added.
Salaries and allowances will never be late.

On the issue of salaries and allowances for athletes, Baba-Ahmed concluded by saying that the Labor Party administration will never delay payment for an hour and also vowed to ensure athletes are well taken care of.
"This is entertainment, sport is entertainment and we are going to proliferate the sport, its infrastructure and the rewards that come to the participants. Wages and allowances will never be delayed by an hour."
"We will be there to ensure they are compensated and link them with industries and companies, and raise their profiles internationally," he concluded.