Without a doubt, Titi Fakuade has paid her dues in the African tech industry. With more than 20 years of experience as a telecommunications expert, she has held technical and leadership positions in local and international companies.
Titi is currently the Director of Technology and Information at MTN Benin. Prior to his current role, he spent more than 13 years at MTN Nigeria, managing Smart Grids and Value Added Services, and almost four years at Lonestar Cell, Liberia, a subsidiary of MTN Group. Her experience and insights have earned her recognition as an award-winning author and technology expert.
To inspire others, he journaled his recipes for growth, experiences, and productivity in a book titled Limitless: 11 Strategies to Master Life and Career. In this episode of Expert and African, we dive into her journey, her thoughts on being a woman in a male-dominated field, and her advice for young people aspiring to succeed and pursue career growth in the industry. technology industry.
Oluwanifemi Kolawole: Started his career as a systems engineer in Nigeria when the country was just beginning its mobile telecommunications journey; What was it like for him to enter a male-dominated industry at a time when not everyone would have taken an interest in it on the mainland?
titi fakuade: I started in 2001 with Resourcery limited, a leading ICT company in Victoria Island, for about five years working on PABXs, which are small telecommunication systems, but mainly for small businesses, corporate businesses and the like.
I was exposed to different parts of the business: end user devices, window installation, terrestrial switching, and fiber cabling. We had to support different organizations like Mobile, British American Tobacco, British Airway and many banks. Then in 2006 I joined MTN Nigeria and since then I have moved across the board.
It was hard in that stage, especially in the central technical part; You hardly find many women, but I didn't let that stop me. It's totally different from how it is now, and I've also evolved in the industry.
okay: What does it mean to be the CIO of a telecommunications company?
TF: As CIO, I'm in charge of technology strategy, solely from an information technology perspective. I oversee the information technology division in terms of strategy, driving the roadmap and executing business plans to make sure everything we need to do as a company is delivered. And also, I have a team that I work with.
okay: Can you share your experience of moving from a technical role to a leadership role?
TF: Technology background, expertise, is very key because in leading people, you also have to be able to define the vision, drive that strategy and make sure that in terms of execution, it gets done right. During the transition, there is a tendency to want to go back and continue doing the work instead of waiting for someone else to do it. But you have to give opportunities for people to shine and learn.
I started the transition with my new job at MTN where I needed to work in the interconnect space. I was on the planning side, not the operations. In planning, I had to conceptualize. By having a technical understanding, I could design and plan how things should be, and then send it off for execution and make sure it runs according to plan. It's been over 16 years since I made that transition and the experience is still residual in my brain.
okay: What are the challenges that come with these responsibilities?
TF: One, technical, in terms of systems working as they should. The other part is the people. You have to work with people, not just systems, so you have to understand people, motivate them, and bring out the best in them. Throughout my career, I have been exposed to different experiences and training that have helped me a lot in identifying those challenges and looking for creative ways to solve them.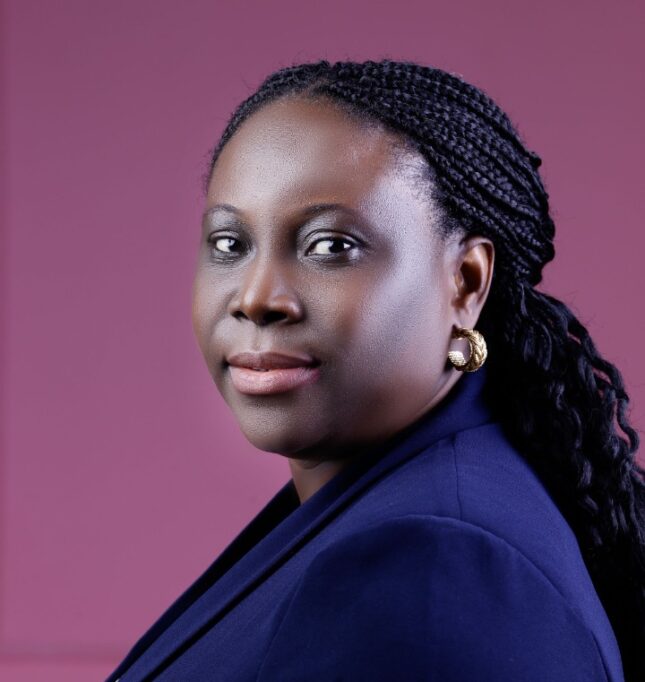 okay: Looking back at how far you've come, did you imagine your current career level would be like this?
TF: If someone had said, I'm going to work in another country, I would say, "no, I can't leave my family". But it's about being adaptable. Also, your view of the world changes as you evolve. And also find creative ways to balance things.
OKAY: He has spent a total of 16 years with MTN. If you agree with me, you will hardly find experts and professionals who stay in one company for such a long time. Why did you do that? Or is it something from your generation?
TF: I will not say that it is with the generation. When I left my first place of employment after 4 years, I had the mentality of working for two years at the next place I went. But upon reaching MTN, my mind changed. MTN is a great place to work. You are exposed to many experiences and training, then you work with a great team.
The fact that I was in an organization for 16 years, I was not in a role. I was changing roles. I even did a lateral move at one point. I was able to see things from a different perspective, and that was a turning point.
I think everyone's path is different. How are you enjoying your current job? How is he challenging you? You need to set your expectation. And if you feel that it is not being fulfilled where it is, you can make a decision. The fact that you've stayed in one organization a long time instead of getting into multiple organizations doesn't really matter as long as you grow as an individual.
And we also need to understand that there is the waiting phase where you will learn, gain experience, and then understand the time to move, which will come with different things.
Gathering experience in a multiple organization or industry can pay off in the long run because when you are a specialist and you go into a different industry, you are exposed to different processes and then you can apply your skills to those organizations.
okay: Let's talk about your transition to Liberia. How was she?
TF: I went from Nigeria, where I had a great team, to Liberia as head of technology, which was quite different.
New culture, new people, leaving my family in transition and changing my personal life. So it was tough; it took a lot of courage. It's like facing your fears and doing things with fear. But I had decided that I would go for this, and I made plans. It has been a great experience. I don't regret the move at all. It has challenged me to discover more about myself. Because I have faced that fear, I am not afraid to face the next challenge.
okay: Can you share some of your achievements?
TF: It's a combination of many things. One thing I love about the job is that with technology, we can provide solutions. You are satisfying the needs of customers.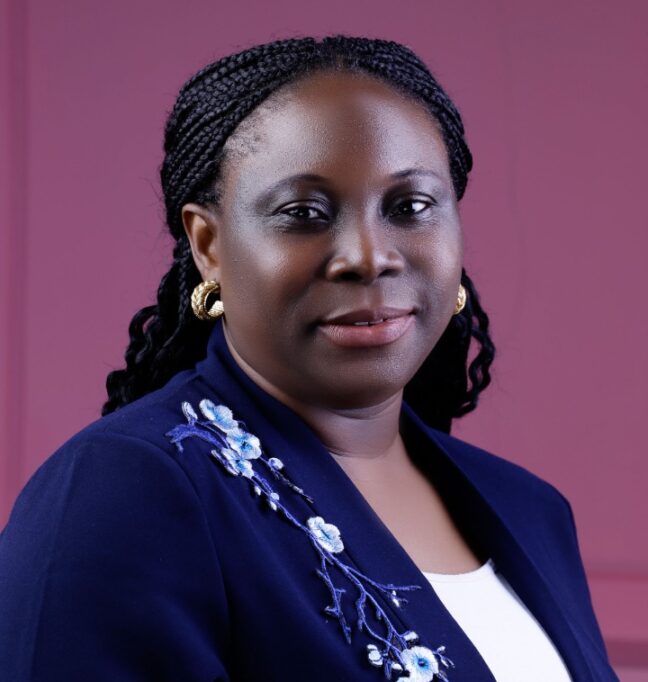 So when we conceptualize the delivery of technology and it comes to life, and you see people using it, and it adds value, it's a rewarding moment for me. In addition to providing value, there is the validation that comes externally. And then also the parts of the family, combining everything and still being able to grow the family and unite.
okay: For someone who has held roles in the telecom industry in the 2000s and is still in the industry in the 2020s, what are the trends you've noticed between then and now? What trends should we be aware of in the telecommunications industry?
TF: Many things have evolved. We have gone beyond 2G, 3G to 4G and 5G is here. Things have really evolved and customer behaviors have evolved. Now, big data and analytics are very important. Cybersecurity is something else; there is also Artificial Intelligence. There are many things.
okay: What advice would you give to someone interested in telecommunications?
TF: For anyone who wants to go into telecommunications, it's wide. it is good to expose yourself to a broad vision of telecommunications. Once that exposure is there, you can start using it to identify niche areas or areas of interest and then gradually focus and start building a career from training, exposure, work experience and also learning on the job. worked.
Most areas have specialized training and specialized courses that you do with equipment manufacturers that would help you grow down the road.
okay: How do you stay productive?
TF: Most of the time, I set goals and stick to them. They help me with clear instructions. Also, empowering and delegating are very important. Reflection is key. Reflection helps you see what has worked well, what has not worked well, and what you need to move on from.
There are many other things that I do. Some of them I have documented in my book, Limitless: 11 Strategies to Master Life and Career. The life skill that I would like to emphasize is that the mind is very important. It all starts from your mind.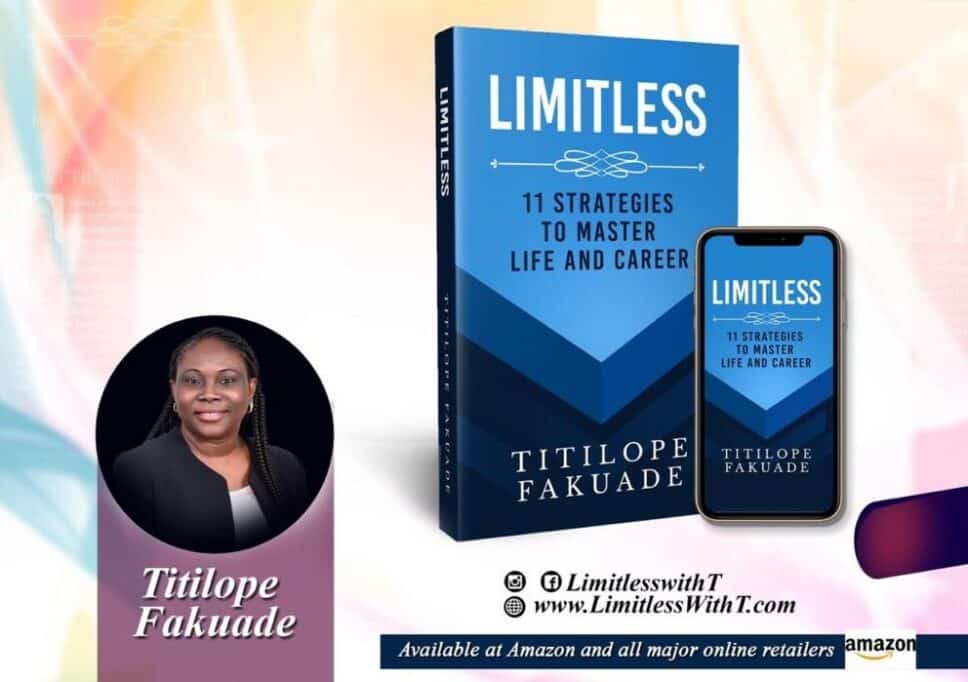 And also, as you grow in your career, understand that you are building a brand. People know you by what you deliver and what you don't deliver. You also have to nurture relationships, not burn bridges as much as possible.
okay: Do you believe in violence between work and life? If it does, how do we do it? If not, what is the output?
TF: Work-life balance is a myth. I think I would prefer to talk about integration. More often than not, we integrate all parts of life into everything we do. I'm not sure if we can say it's a balance. Because, at some point, we're focusing on family, at another time, it's work, personal, fitness, or different things. So in terms of balance, one just has to be creative in looking for ways to integrate them all, depending on what's going on at the moment.