Indian companies have made big inroads into the Nigerian economy in the last 40 years.
Recently, the Indian government stated that it has invested around $19 billion in Nigeria in the economy in the last four decades.
Indian companies operating in Nigeria include Tata Group, Chi Limited and Dana Group.
The Indian government has revealed that Indian companies operating in Nigeria have pumped around $19 billion in the past 40 years.
The Indian High Commissioner to Nigeria, Shri G. Balasubramanian, stated this during an interview with the Nigerian News Agency on Wednesday, January 11, 2023 in Abuja.
India promises cultural exchange program with Nigeria
He pointed out that the relationship between the two countries has been excellent and said that the Asian country plans to deepen the exchanges of cultural programs between them.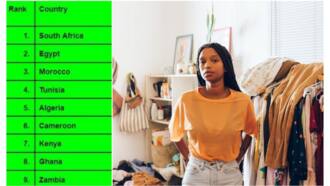 Nigeria falls out of the top 9 countries in Africa to become an entrepreneur
He said that countries could do business through news networks and information exchange, among others.
Top Largest Indian Companies Operating in Nigeria
The bilateral trade volume between Nigeria and India passed the $19 billion mark for the financial period of 2021 to 2022, representing an increase of 69.80 percent.
The former Indian Prime Minister reportedly visited Nigeria in 2007 to raise the bilateral relationship between the two countries.
India remains Nigeria's largest trading partner in Africa.
Indian-owned businesses in Nigeria range from automobiles to retail stores and others.
TATA Africa Services
Founded in 1868 by an Indian businessman, Jamsetji Nasserwanji Tata, the conglomerate has its products in more than 150 countries on six continents.
The company was established in Nigeria in 2006 with investments exceeding USD 10 million and offers products such as passenger cars and light commercial vehicles among others.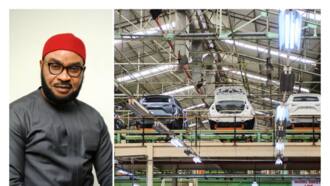 Toyota must set up assembly plant in Nigeria, Imo East APGA candidate tells FG
The Dana Group is a conglomerate with businesses in major industries established by Jacky Hathiramani.
dana group
Dana Group is a conglomerate with companies from major industries, founded by Jacky Hathiramani.
The company produces plastic, surgical instruments, steel, related products, shipping, and real estate.
It started its business in Nigeria with medical products and manufacturing before diversifying into importing industrial chemicals, among others.
artee group
The retail company started as a wholesale business in Nigeria in 1998.
The company also owns Spar Market, a retail store spread across Nigeria, including Park n Shop, which operates in cities such as Lagos, Abuja and Port Harcourt.
Antee Group began work on three shopping center projects in Nigeria following the success of the Port Harcourt Mall.
Health care
Mercure Healthcare was founded in 2009 and is a diagnostic service provider that identifies the gap in medical diagnosis and provides trusted medical examinations.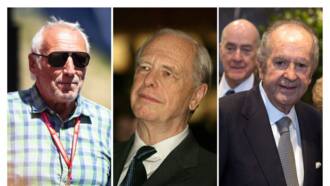 7 billionaires who died in 2022, companies and net worth
The health center has become a household name for imaging, pathology and cardiac care services.
Around 400 Nigerians work at Mecure and they have since expanded into eye care, dental care, cancer management and preventative healthcare.
Dufil Premium Food
Dufil Foods is the company behind Nigeria's noodle staple, Indomie Instant Noodles.
Founded by Deepak Singhal in Nigeria in 2001 as a private limited liability company, the company was restructured to become a holding company in 2008.
It has six subsidiaries including Northern Noodles Limited and Pure Flour Mills Limited among others.
limited chi
Chi Limited was registered in 1980 and became wholly owned by the Coca-Cola Company after its acquisition in 2019.
It provides direct employment to more than 2,000 people in Nigeria and 50,000 along its value chain.
It produces various fruit juices and variants of yogurt and snacks.
Main economic sectors in Nigeria dominated by the Chinese
legit.ng reported that as of 2019, Nigeria's population was estimated at 203.42 million, an annual growth of 2 percent, ranking seventh among the world's most populous countries.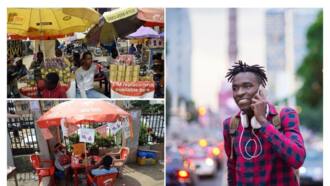 NCC posts telcos with highest number of subscribers as Nigeria adds 20 million new mobile subscriptions in 2022
Nigeria accounts for 70 percent of the West African market and remains the most competitive investment destination for companies.
Since then, China has positioned itself, taking advantage of the large population and unleashing a horde of investors and companies on the Nigerian market. From textiles, clothing, home appliances, furniture, automobiles, and consumables to fintech, the Chinese are everywhere and in almost every sector in Nigeria.
Source: Legit.ng