Key takeaways:
CBN has exciting plans to promote finance in Nigeria.
In his Nigeria Payments System Vision 2025, he cited use cases for blockchain technology, specifically stablecoins, smart contracts, and ICOs.
While he only explained these technologies and what they mean, we took a look at what a use case would look like in Nigeria based on the examples he provided.
Crypto promises exciting advances in financial technology, but finding a way to regulate it remains a headache for many financial regulators around the world.
The Central Bank of Nigeria (CBN) started out hating cryptocurrencies, but seems to have developed a forced love tinged with residual hostility.
Cryptocurrencies and blockchain technology have proven to be a force to be reckoned with in finance. Like Nigeria, countries like the US have come to recognize its importance; however, controlling them remains a problem.
Nigeria Payment System Vision 2025
The CBN has showered blockchain technology with praise in its report titled Nigeria Payments System Vision 2025. The report recognized several advancements in the global payments ecosystem and created a place for central bank digital currencies (CBDCs), the initial coin offering (ICO) and stablecoins. and smart contracts.
The CBN expressed the need to adopt these technologies and highlighted their importance and current use cases. While he painted scenarios of possible use cases in Nigeria, the priority is to create a regulatory framework.
In this article, I will see what it would be like to implement these technologies in Nigeria.
CBN's dream for CBDCs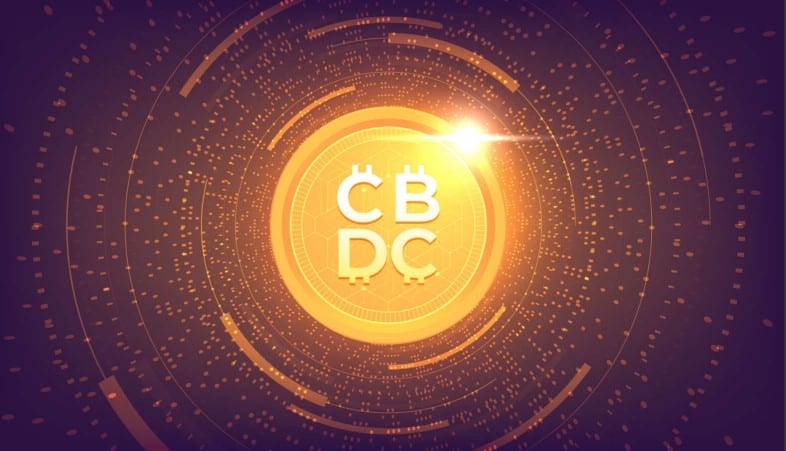 In October 2021, when CBN launched eNaira, Africa's first CBDC, it gave compelling reasons why it would improve financial operations in the country, some of which include:
financial inclusion
Pushing for a cashless policy
Zero transaction fees
Easy disbursement of welfare packages
At the time, the prospects for a digital naira looked very exciting. However, eNaira has seen a low adoption rate.
According to the Triple-A crypto payment company, only 0.5% of Nigerians have used eNaira for any transaction.
A user identified as Joseph Raji who tried to use the eNaira, said Working day that all attempts to convert the naira from his bank account to eNaira failed.
I was also unable to stop setting up the eNaira wallet.
Instances like these make CBN's claim that 700,000 transactions worth ₦8 billion ($17.3 million) have been completed with eNaira implausible.
Interestingly, at the Nigeria Payments System Vision 2025, the CBN did not mention the current status of eNaira, but still stressed the importance of CBDCs, saying they could reduce cash management costs and create payment efficiency and financial inclusion.
He mentioned a permissioned blockchain system (private blockchain) that uses a consensus mechanism called Proof of Audit that will make eNaira transactions free and almost instant.
CBN envisions that eNaira could transform the Nigerian economy in three to five years.
CBN plans for the use of stablecoins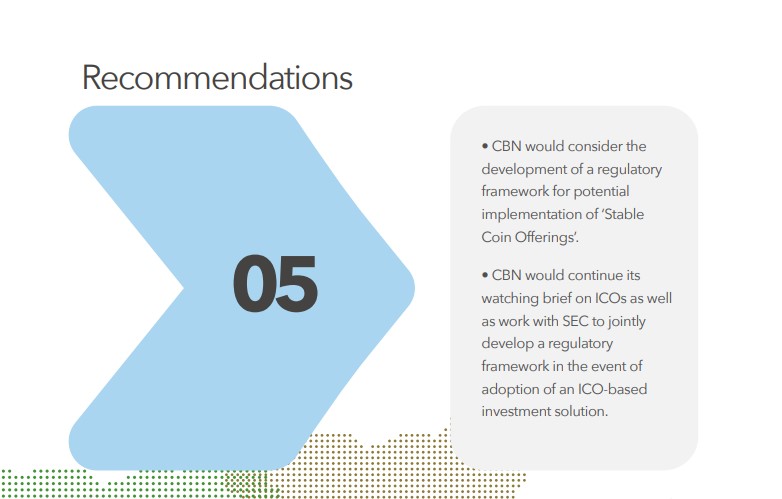 According to CBN, a cryptocurrency stablecoin is a token whose value is tied to the price of a national currency to combat its volatility.
While acknowledging the usefulness of stablecoins and the need to create a regulatory framework for them, he also gave an example of stablecoin use that could be an idea of ​​the use case he plans for them in the country.
His example was the JPM Coin of JP Morgan Chase & Co. (JPM), an American multinational financial services company.
The stablecoin works differently than commonly used ones such as Tether (USDT), USDC, or BUSD. JPM created the token for its institutional clients to allow them to easily move money around the world.
The megabank built its private blockchain infrastructure, Onyx, to solve the challenges of cross-border transactions. The JPM Coin is primarily used for your wholesale payments when you want to move money quickly and securely between institutional clients.
JPMorgan clients can obtain JPM Coin by exchanging them for US dollars at the bank through a process called minting in which clients deposit US dollars at the bank in exchange for an equal amount of JPM Coins.
Customers then use the coins to make payments and transfer funds to other customers who also use the currency. Coins can be converted back to US dollars at any time through a process called a burn during which the bank removes the coins and gives the customer the equivalent amount of US dollars.
This could mean that CBN's plan for stablecoins could only be for institutions.
And it would make sense, given that the CBN is desperately trying to reduce the use of dollars by people in the country. Making stablecoin available to the public could defeat that purpose.
Possible plans for smart contracts
According to Nigeria Payments System Vision 2025, CBN said that "potential smart contract solutions would be monitored in other countries and/or regions and strategy developed if effective use cases are identified."
However, at Technext Coinference in December 2021, Nigeria's Minister of State for Budget and National Planning, Prince Clem Agba, mentioned how blockchain technology could open up numerous possibilities.
One of the use cases he cited was how the technology that powers non-fungible tokens (NFTs) (smart contracts) could help store land in their base units.
To understand how this could work, it is essential to know how smart contacts and NFTs work. NFTs are digital assets that are unique and cannot be replicated, they are used to represent ownership of a digital item such as art.
Smart contracts are a set of instructions that tell a computer what to do when certain things happen.
They can be seen as a robot that takes action based on instructions given to it. If you tell him to call the police when someone knocks on the door, he will. The interesting thing about smart contracts is that their creators cannot change the instructions once they have made them.
So if there is a knock on the door, the robot will call the police even when you wish it didn't. This is because it is a contract and there can be no backsies.
If a digital artist, for example, turns their work into an NFT, they could attach a clever contact saying that as long as their art continues to sell, they should always be returned a 10% commission.
Smart contracts are so called because they can execute the terms of contracts on behalf of buyers and sellers. They can detect when the ownership of the NFT has changed and will automatically deduct 10% of how much they were purchased and send it to the original owner.
Similarly, smart contracts make the transfer of land ownership in the country seamless as long as ownership documents can be digitized.
The minister, however, adds that "in order to have a fruitful conversation about the regulation of any industry, it is first important to understand the governance structure that oversees the industry."
How ICOs can be useful in Nigeria
In crypto, ICOs are a means of raising money or crowdfunding for new projects. They work for project owners who release a token and a whitepaper containing details about the project.
Anyone interested in investing in the token will buy the token, which is a form of equity. If the project is successful, the value of the token increases, and this is how investors make their profit.
ICOs are similar to initial public offerings (IPOs), with regulatory oversight perhaps the main difference.
While CBN admits that the lack of regulation in ICOs is a problem, it said that "there is potential to adopt ICO technology as a new approach to raising funds for capital projects (in the wholesale market) or loans between peers. or crowdfunding (for the retail market)."
If properly regulated, the main bank cited the use case of people crowdfunding an energy project and investors getting a token in exchange for their investment.
The use case of the token will be the payment of electricity and also an investment tool. Users of the power project will get incentives such as discounts when they pay for their electricity with the token.
If the project is successful, more people could buy the token to invest. All these activities will increase the value of the token, making it easier to raise funds for the energy project and payments.
However, with the current lack of regulation just for cryptocurrency trading, these use cases are simply a pipe dream.
Regulation is just one of many obstacles to mainstreaming crypto adoption in finance and real estate. Education, internet penetration and smartphone penetration remain the main obstacles to technology.
With Nigeria and Africa as an extension currently in crypto, CBN's payment vision for 2025 could become a reality in just a few decades.