The political trajectory in Ogun is changing rapidly and new agendas are beginning to unfold as former Ogun State Governor Senator Ibikunle Amosun met New Nigeria People's Party gubernatorial candidate Olufemi Ajadi Oguntoyinbo.
The two were in a closed-door meeting on Saturday with senior NNPP members in Ogun state and others believed to be confidants of the senator.
A highly reliable source confirmed that NNPP State Chairman Comrade Oginni Sunday Olaposu led Ajadi's team, which also included Ajadi's running mate Alhaja Shakirat Arowolo, to the meeting.
Others in his entourage to the meeting included Ogun Central senatorial candidate Hon Kehinde Teluwo, Abeokuta South House candidate Hon Kilamuwaye Oladayo Badmus, and state public relations (PRO) officer from the NNPP, Comrade Omokehinde Olowu.
Although the details of the meeting were not confirmed, the meeting was related to the upcoming gubernatorial elections in Ogun State.
Amosun, in addition to currently representing the Central Ogun District in the Upper Legislative House in Abuja, was the governor of the state.
The Senator recently embarked on empowerment programs in the state, in addition to his political activities.
The items he distributed at the empowerment program in Abeokuta included grinding machines, sewing machines, laptop/desktop computers to students, generator sets, and minibuses.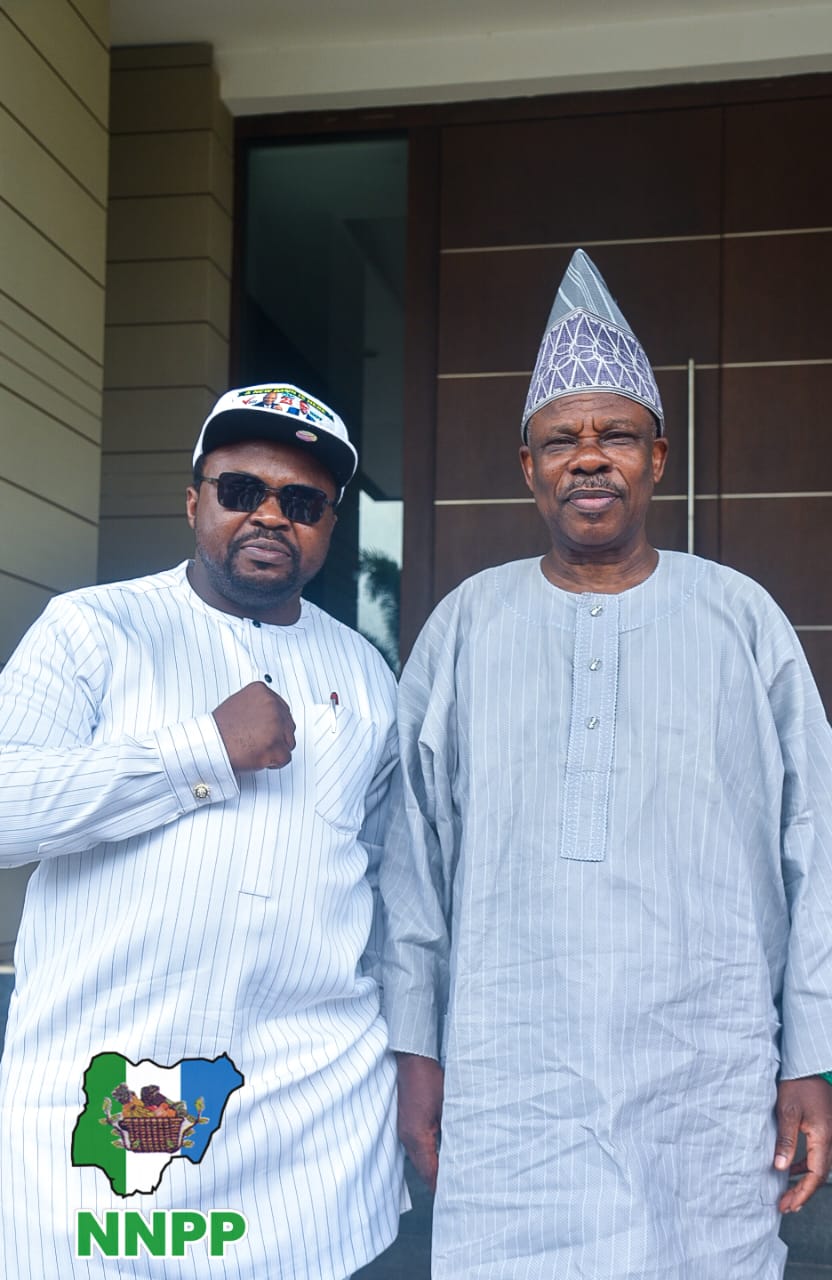 On the other hand, Ajadi has become a strong contender in Ogun politics ever since he made his entrance.
As a businessman and philanthropist, Ajadi has reached out to influential people in Ogun politics while taking his campaigns to the different districts of the state.