NNPP presidential candidate Rabiu Musa Kwankwaso has said records show he is better than his Labor Party counterpart Peter Obi.
The former Kano state governor said that is the reason he did not resign Obi when the NNPP and LP decided to merge ahead of the 2023 presidential election.
Kwankwaso said that Obi does not have any other significant work experience apart from trading and serving as governor of Anambra.
Rabiu Musa Kwankwaso, the New Nigeria People's Party (NNPP) presidential candidate, says he refused to resign Peter Obi, his Labor Party (LP) counterpart, because records show he is better than the former Anambra governor.
This was stated by the former governor of the state of Kano in an exclusive interview published by BBC news pidgin.
There were talks of possible alignments between the NNPP and the Labor Party in early 2022, but the move fell through.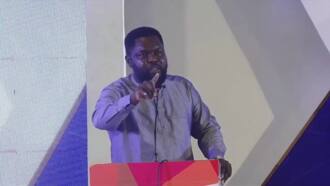 2023: "I am better than Tinubu, Atiku and Obi put together," declares Nigeria's youngest presidential candidate
Peter Obi has limited work experience, says Kwankwaso
Speaking further, Kwankwaso said that apart from trading and serving as the governor of Anambra, Obi has no other significant work experience unlike him who has served in various capacities.
He added that Obi cannot be compared to him, who has worked with the government for 17 years.
The NNPP presidential candidate said he once served as vice president of the House of Assembly, an experience Obi does not have.
He added that he participated in the national constitutional conference, worked with the Niger Delta Development Commission (NDDC) and also served as a senator.
The former governor of Kano also said that his educational qualification is not the same as Obi's.
2023 Presidency: Kwankwaso Talks His Chances
Kwankwaso also spoke about the campaign rallies so far and his party's chances in the upcoming elections.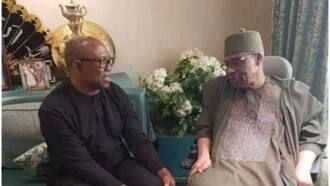 2023 Presidency: After Obasanjo and Clark, IBB talks about backing Peter Obi
He said the NNPP's opportunity is bright and expressed optimism that it will succeed President Muhammadu Buhari.
APC and PDP are dead parties, says Kwankwaso
In another report, the NNPP presidential candidate said that the All Progressives Congress (APC) and the Peoples' Democratic Party (PDP) were dead parties.
Kwankwaso said that the NNPP is the credible alternative in 2023.
"APC has proven to be worse than PDP. They are dead parties and if someone thinks they are going to change for the better, he is fooling himself or doing mischief," he said.
Source: Legit.ng