FCT, Abuja – The presidential candidate of the Labor Party, Peter Obi, has revealed that the only mechanism to end the insurgency in Nigeria is through dialogue.
He made this presentation on Sunday, December 8 during the Channels TV town hall series held at the NAF conference center in Abuja.
Speaking at the town hall meeting, the former Governor of Anambra State said:
"As I have said on the subject of insurgency and unrest, it is to sit down and discuss with them. We are in a democratic dispensation, one governs by discussing and one governs by consensus.
"Then, I will sit down and discuss with all the agitators without exception. We must use carrots and sticks.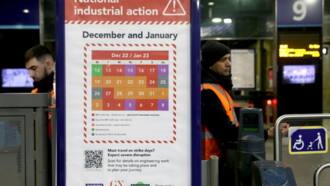 UK introduces anti-strike bill as trains stop again
"You have to look at what is causing agitation today, issues of injustice, issues that have to do with the vacuum of justice, unemployment and poverty."
Obi stated that when all these issues are addressed and a dialogue takes place, there will be progress in negotiating peace and stability in Nigeria.
He stated that in a situation where these problems persist, there will be a series of crises in all corners of society.
When the former governor of Anambra State was asked if he would have a dialogue with those (insurgents) who are still being tried and prosecuted in the courts, he said:
"I'll argue with everyone, even if he's in prison. Even if he's been in prison, I'll get him out and we'll discuss it. We must exhaust reason before applying the stick. This is a democratic dispensation, don't get up and give orders, that's not I will, I will rule according to the rule of law."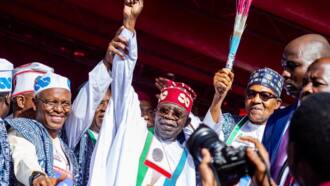 Can a sick person do that? Tinubu boasts of his fitness to become president of Nigeria
Asked by a participant if those with whom he will be speaking include insurgents in the north-east and the indigenous people of Biafran (IPOB) in the south-east, Obi said:
"I have to find out who they are, once you tell me and if it's you, I'll come to you. Once you can identify who you are, I'll talk to you. It doesn't matter what you're doing, it doesn't matter what type." of the weapon you carry, I will discuss it with you."
Source: Legit.ng