Once again, the standard-bearer of the Labor Party, Peter Obi, has revealed his grand plans for Nigeria, especially the energy sector.
Ahead of next month's elections, Obi has vowed to forcefully tackle the issue of power generation and distribution.
The former governor of Anambra State said he would use the model used by South Africa and Egypt to address the problem.
Labor Party presidential candidate Peter Obi has vowed to copy what has been done in South Africa and Egypt to address the issue of power generation and distribution in Nigeria.
Obi made this promise during The Peoples Townhall, a live event hosted by Channels Television and its partners on Sunday, January 8.
Obi vows to tackle epileptic power supply in Nigeria
The former governor of Anambra state had traveled to Egypt last year to study how the North African country solved its energy problems in a very short period.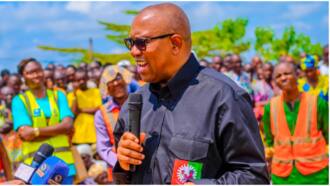 Why some APC and PDP members secretly support Peter Obi, reveals Isaac Balami
PAY ATTENTION: Follow us on Instagram – get the most important news directly in your favorite app!
"We have to open up like South Africa has done. They have power issues like us, even [though] there are 60 million and they are generating almost 40-odd thousand, declared [a state of] emergency and said that anyone can generate up to 100,000 megawatts without a license," he said.
The Labor Party standard-bearer said that if he is elected president in February, his administration will generate and distribute no less than 20,000 megawatts within four years in office.
However, it said it would try to exceed the target, the Vanguard report added.
Why some APC and PDP members secretly support Peter Obi, reveals Isaac Balami
The most prominent aeronautical engineer and former spokesman for the Trades Union Congress, Comrade Isaac Balami has explained why most of the heads of the All Progressives Congress (APC) and the Peoples' Democratic Party (PDP) have not gone over to the Labor Party, LP, despite his support for the party's presidential candidate, Peter Obi.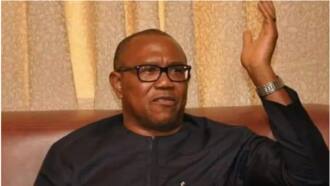 Big men in trouble as Peter Obi talks about a plan on a major issue challenging Nigeria's economic development
Balami, former president of the National Association of Aircraft Pilots and Engineers and Deputy Campaign Manager 1 of the Obi-Datti Campaign Council, said that most PDP and APC members who are aware and honest with themselves about the events in the whole country have since joining the movement.
He said the only reason some of them have not yet openly announced their support for the compliant movement is that they want to make money off politicians to deal with current realities, or are simply afraid to do so because of their relationship. with some of the leading politicians.
Peter Obi sends a strong warning to Nigerian leaders ahead of the 2023 presidential election
In the meantime, legit.ng It had previously been reported that Peter Obi urged Nigerians to hold out hope for a better nation, especially as Nigerians prepare to take back their nation, forever, in 2023.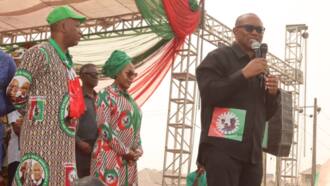 Peter Obi Shows No Mercy As He Drags Out APC, PDP, Tells Nigerians How To Destroy Structures Parties Brag About
Obi, while delivering his 2022 Christmas message to Nigerians, was reported to have explained that the celebration of Christmas brought hope to the world and urged Nigerians to hold on to that steadfast hope for a better and more productive nation.
He reiterated that Christmas is a time of love and that the celebration of the birth of Christ should be a constant reminder of how God gave his only Son for the salvation of humanity.
Source: Legit.ng