Senator Ali Ndume has called on the Central Bank of Nigeria (CBN) not to go ahead with the implementation of the new naira note
According to the legislator of the Southern Borno District, poor and middle-class people will be the recipients of the deadline.
Going further, he insisted that Nigerians will face difficulties as a result of the CBN's new naira banknote policy.
PAY ATTENTION: Watch the news that is selected exactly for you ➡️ find the "Recommended for you" lock on home page and enjoy!
The lawmaker representing the southern district of Borno, Senator Ali Ndume, has spoken out in light of the economic implications of the 31 January 2023 ultimatum on the former N200, N500 and N1,000 by the Central Bank of Nigeria ( CBN).
CBN's policy was announced in October when it made public its plans to redesign the aforementioned naira notes.
DPP crisis: Tension brews as G-5 governors defy Ayu, send tough message to Atiku and others
This was followed by the introduction of weekly limits for over-the-counter (OTC) cash withdrawals by individuals and legal entities at N100,000 and N500,000, respectively. The ensuing protest led to a review of the limits of N500,000 and N5 million for natural and legal persons respectively.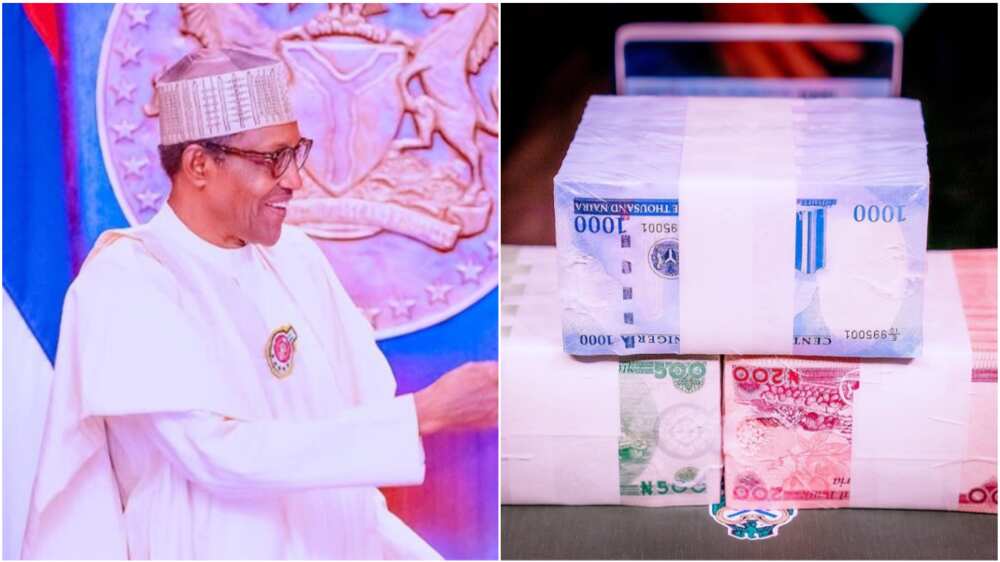 The senator, who made a live appearance on Channels Television's Politics Today on Friday, reiterated the World Bank's position that vulnerable Nigerians, including low- and middle-income ones, would fall victim to the policy due to the possibly short three months . warning.
"For me, how are [going about] is the problem," he said. "And as I said, my own motion is simple, and it was the Nigerians' motion, it was not my motion. For me, this money exchange, withdrawal and all that does not bother me.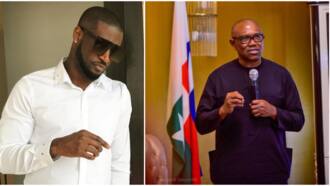 Election 2023: Singer Peter Okoye rages, says 'cabals' want to hamper Obi's presidency, Nigerians react
"But it bothers the people I represent and Nigerians in general. Nigerians will suffer. We had this experience in 1984 and then I was teaching at the polytechnic. It's not even the CBN that matters. He (Emefiele) is an appointee of the president. The CBN (governor) is actually a glorified government teller: 'Pay!' He pays. 'Do this.' He does.
"But the truth of the matter is that the president must be made to understand that the majority of Nigerians who are poor or middle income will be the victims, especially in the north where we have no banks and our people move from market to market with gross cash without banks".
The Senator provided further insight into the impending difficulties resulting from the policy which he said would affect a number of disadvantaged Nigerians, particularly in rural communities.
"We have 27 local governments. You can only find banks in five or six LGAs. The rest of the 20 to 21 don't have any banks right now," he said.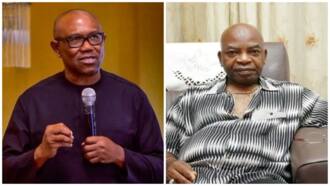 2023: Igbo groups rebuke Arthur Eze for his opposition to Peter Obi
"Those banks that were operating there before were closed or even destroyed by the insurgents. And some of the areas do not have any network, so it is not easy even to do transactions with PoS (point of sale terminals).
"On top of that, I only saw the new bills myself as a Senator on Wednesday, when I raised the motion and told my colleagues I hadn't even seen the new bills. Politics is good. Every once in a while, you have to do that. But when you do it, you don't do it to hurt anyone or attack anyone."
Asked if he agreed with a popular school of thought that the policy targets politicians who may be planning to buy votes, the senator said: "I don't know about that."
The Senate on Wednesday urged the CBN to extend the deadline to June 30, 2023, following a motion by Ndume.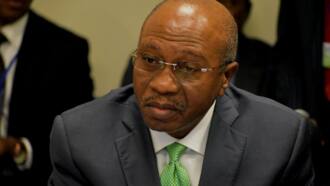 US and UK alerted to alleged plot to assassinate CBN chief Emefiele
Police react to discovery of rotten naira notes in Benue, name true owner
In another report, the Nigerian police force responded to a social media video that went viral showing rotting Naira notes in Benue.
The viral video has caused many emotional outbursts among Nigerians with many fingers pointing at politicians.
Several discoveries of old and rotten notes made their way on social media after CBN introduced new Naira notes.
Source: Legit.ng