The two stars will clash when Napoli and Inter Milan meet on Wednesday.
Lukaku and Osimhen will meet tomorrow when Inter Milan take on league leaders Napoli in their return to Serie A action.
Osimhen is the best- Lukaku

Osimhen has been the best striker in the Italian top flight this season. The Super Eagles star currently leads the scoring table with nine goals in 11 games.
Lukaku has seen Osimhen's performances this season and believes the Nigerian is the best striker in the league this season.
"Osimhen is really strong. He is the best striker now. We have to be honest," Lukaku told Sky Italia.
"He is strong and Napoli is doing very well. They are first in the standings. We have respect, but not fear," he added.
Lukaku praises Napoli

Lukaku also added that Napoli have been outstanding this season, partly due to Osimhen's goals and the talented players in their squad.
"Napoli is in a good moment. Osimhen scores a lot of goals, Zielinski is fine, Kvara on the left, Lozano or Politano on the right," Lukaku said.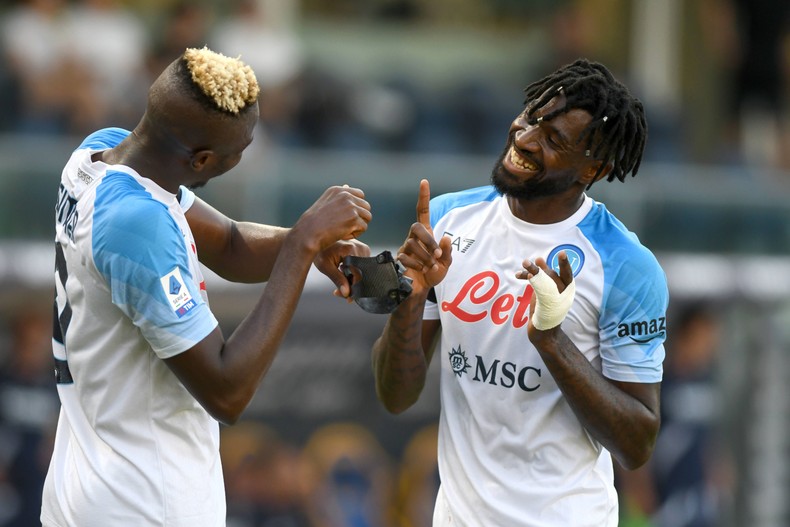 Osimhen hopes to continue in the same vein when Napoli take on Inter Milan in their return to Serie A action. Meanwhile, Lukaku will try to rediscover the form that saw him lead Inter to the title.
Napoli currently leads the table with 41 points from 15 games, while Inter have 30 points from the same number of games. The Neapolitans will also be looking to maintain their unbeaten start to the season.