Ekaaro,
OpenAI announced earlier this month that it was looking to monetize its AI chatbot, ChatGPT, and that users could sign up for early access to "ChatGPT Professional."
While some users claim that they have been granted access to a professional level of $42 per month, OpenAI has not confirmed that this is an official test.
But what do you get for $42 per month? According to the screenshots shared by early access users, you get faster response time, reliability (because ChatGPT isn't available often), and "priority access to new features" (whatever those may be).
Zahid Khawaja, an AI developer, shared a video of the professional level working on both desktop and mobile, and a screenshot of your payment to OpenAI as proof.
Important: Techpoint Intelligence, the data and research arm of Techpoint Africa, has published a mini-report about the biggest sporting event in the world. Entitled "FIFA World Cup: From Uruguay 1930 to Qatar 2022," it tells some of the most compelling stories in World Cup history. You can download it here.
This is what I have for you today:
How Babymigo is making motherhood easier
Can a save-to-pay-later model prevent BNPL cheating?
AFEX enters Uganda
Spotify lays off 6% of its workforce
How Babymigo is making motherhood easier
I can't begin to describe how complicated I think pregnancy is. Don't get me wrong, babies are adorable. However, they can be stressful, don't you think?
But I admire all the potential mothers and moms in Africa, particularly in the sub-Saharan region.
If you're wondering why, according to the World Health Organization (WHO), sub-Saharan Africa has the highest neonatal mortality rate in the world (27 deaths per 1,000 live births), accounting for 43% of the deaths of newborns around the world.
In addition, the WHO reveals that a Nigerian woman has a 1 in 22 risk of dying during pregnancy, childbirth or postpartum/post-abortion, compared to 1 in 4,900 in developed countries.
This is because many pregnant women in Nigeria cannot afford or do not receive adequate medical care due to a lack of services in their community. In addition, cultural factors, lack of education, and poverty can influence your health care options.
Kemi Olawoye (CEO) and Adeloye Olanrewaju (Head of Product Marketing) founded Babymigo to reduce maternal and newborn mortality by providing resources and information for pregnant women and mothers.
Moms also discuss their challenges and ask questions on the community-run platform. Like your mom bathing your baby in palm oil because "it's tradition." 😏
The platform ensures that every piece of information is led by experts to dispel myths about babies and pregnant women.
Babymigo also provides tools to help women at various stages of their pregnancy and parenting.
Do you want to know more about the tools? Read it here: Nigerian healthcare technology platform Babymigo is making motherhood easier and reducing maternal and newborn mortality
Can a save-to-pay-later model avoid the pitfalls of BNPL?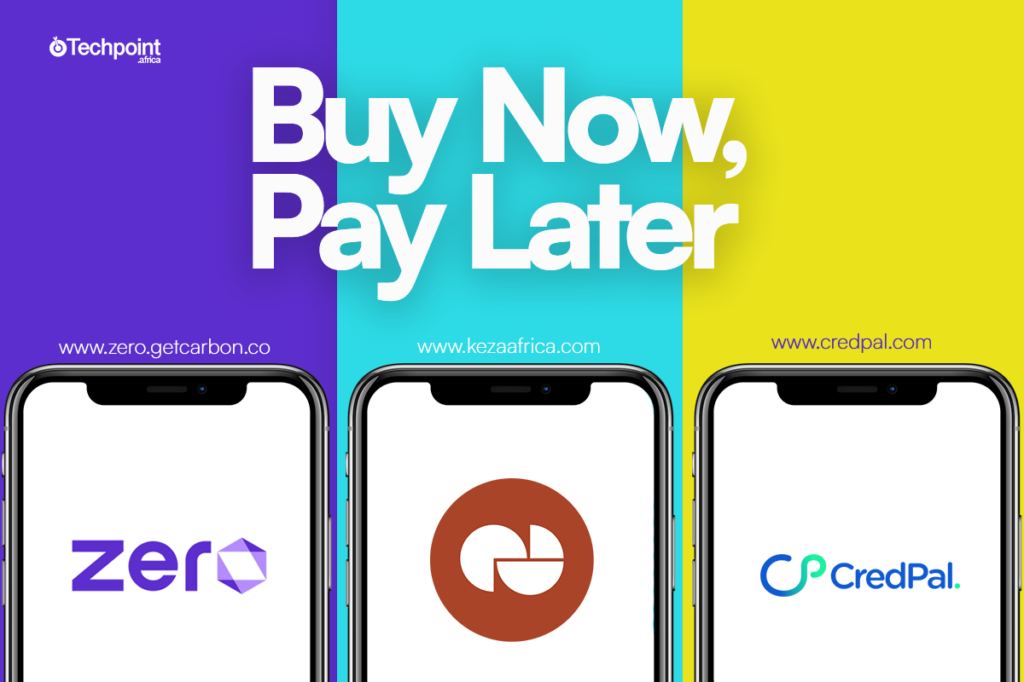 For many Nigerians growing up in low- or middle-income households, buying a product from merchants with the promise of paying later, usually at the end of the month when wages are paid, is not an entirely foreign concept.
With income not rising as fast as inflation, many Nigerians are forced to seek loans from family, friends, loan sharks, and increasingly, predatory loan apps to meet some of their needs.
Startups have sprung up in the past six years, seeking to capitalize on the reluctance of Nigeria's commercial banks to lend.
While some have focused on providing personal loans, others have concentrated on providing customers with buy-now-pay-later services. Credpal, Zilla, Keza Africa, and Carbon are among these startups.
Although most of these start-ups began operating less than a decade ago, their appeal has grown as economic conditions in Nigeria worsen.
Many young Nigerians have opted to buy now, pay later (BNPL) for purchases ranging from smartphones to laptops.
Most BNPL startups offer users the option to pay 25% of the cost of an item up front and spread the rest of the payment over three installments. As a result, customers can spend less money up front and save money at the same time.
This also means that users can get multiple BNPL loans simultaneously from different lenders.
But with rising inflation and lower income levels, could there be an alternative for these new businesses in Nigeria? Find out here: Can a save-pay-later model avoid the pitfalls of buy-now-pay-later in Nigeria?
AFEX enters Uganda
Nigeria's commodity exchange, AFEX, is expanding into Uganda.
It comes after the company expanded into Kenya in June 2022.
AFEX started operating in Nigeria in 2014. Headed by Ayodeji Balogun, the company markets corn, cocoa, soybeans, paddy rice, sorghum and ginger.
The company says it uses its network of warehouses to offer farmers purchase agreements at market prices and same-day payments.
There is no limit to the number of products that farmers can sell. It also uses its information to generate price indices for basic food products.
AFEX plans to replicate this model in Uganda as well.
In its first year in Uganda, AFEX wants to reach 10,000 farmers and add 15,000 metric tons of commodities. It also aims to offer aggregation, storage and financial inclusion services.
According to the International Trade Administration, Uganda lacks the infrastructure to support food production, such as storage, credit, and market access.
Consequently, the company has opened warehouses in Bulambuli, Kapchorwa and Lira in Uganda.
AFEX Uganda, led by Abdul-Hafeez Odusanya, Managing Director, will launch several solutions, including its technology platform, WorkBench, to help farmers engage with market opportunities and scale their operations.
Spotify lays off 6% of its workforce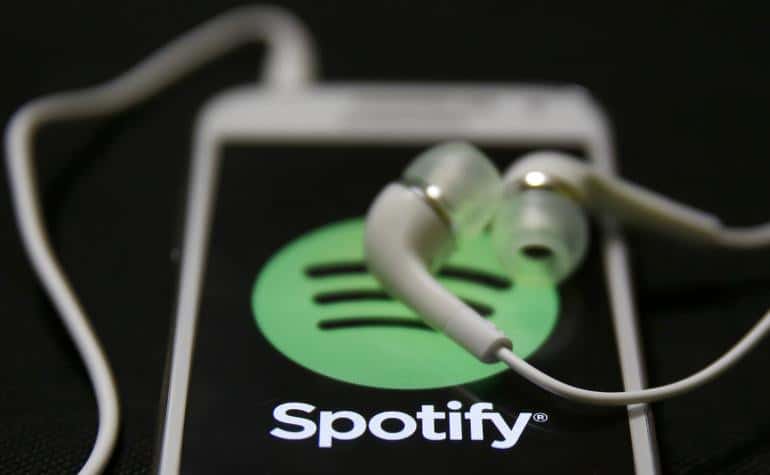 Audio streaming platform Spotify is laying off 6% of its workforce, or roughly 600 employees.
Spotify had just over 9,800 full-time employees as of September 2022.
CEO Daniel Ek said: "As you know, we have made a considerable effort to control costs over the past few months, but it just hasn't been enough."
Ek said the layoffs are part of an organizational restructuring aimed at increasing efficiency, cutting costs and speeding up decision-making.
Affected employees will receive severance pay, which will vary depending on the notice period requirements in your area and the length of your employment. Employees will normally receive five months of severance pay.
Accumulated and unused vacations will be paid, maintaining health coverage throughout the layoff period. Spotify will also help with immigration and career issues.
In October 2022, Spotify laid off 38 employees from its Gimlet Media and Parcast podcast studios.
In case you missed it
What I'm reading and watching
Opportunities
Applications for the Future Africa Challenge 2023 designed to explore the creative potentials of young Africans on the continent and in the diaspora. Apply here.
If you are a business professional, investor or entrepreneur, please apply for the VC4A mentoring program here.
If you're a software engineer, creative designer, product manager, design researcher, or techie looking for an internship position, check out this website.
Have a beautiful Tuesday.
victoria fakiya for Techpoint Africa.