Selected Most Handsome Nigerian Male Athletes are ranked based on attractiveness and have proven time and time again that they have what it takes to stay on top of their game.
These athletes have found a way to combine impressive performances with their finesse and are determined to prove beyond a doubt that being a sportsman always complements good looks and style.
Let's look at the five most handsome Nigerian male athletes in 2022
"A smiling face is a beautiful face. A smiling heart is a happy heart." – Dr. TP Chia
One of the main beauty features that draws all the attention when you meet Seye Ogunlewe is his smile, which makes him stand out from the crowd.
Other than this, Ogunlewe always looks good and stylish in his sportswear with his characteristic face cap to match his attire, native outfits and when necessary to go casual for important gatherings.
The three-time Nigerian 100m champion was part of the bronze medal-winning 4x100m relay team at the Commonwealth Games, where he anchored the team to victory in the heats clocking 38.81s.
Ogunlewe has been in several international competitions for the country, and off the track, he still finds a way to complement his dapper looks with his athletic duties.
The youngest in the field, Best Erhire's new hair look and attractive facial features earn him a spot on this list.
With a babyish look, Erhire is any Gen Z's desire for an attractive and presentable companion to show off to friends.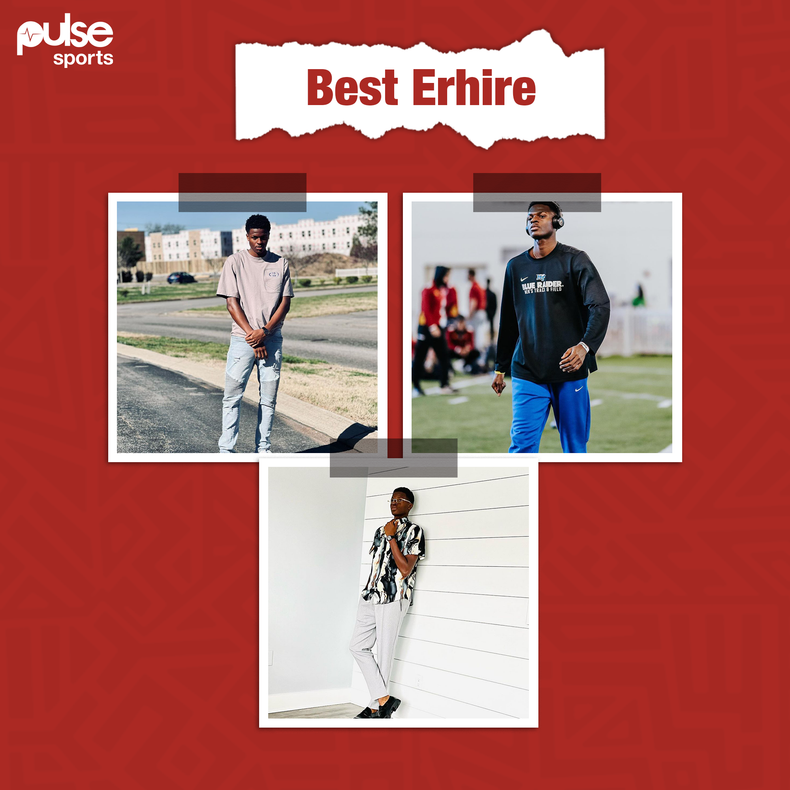 High Jumper is a three-time All-American for his former school Middle Tennessee State University, but has now transferred to Texas Tech University for the 2023 season and the rest of his college career.
It has a PB of 2.23m indoors and 2.20m outdoors. The 20-year-old is the holder of the Nigerian Junior Record (NJR) and is currently the second best high jumper in the country.
Born to a Nigerian father and a Jamaican mother, Chidi Okezie is the true definition of tall, dark and handsome, whose alluring looks can never go unnoticed.
Okezie was a former American athlete before switching sides in 2016. He has won a bronze medal at every continental championship since his debut at the African Championships in Durban, South Africa, where he won the bronze medal in the 400m.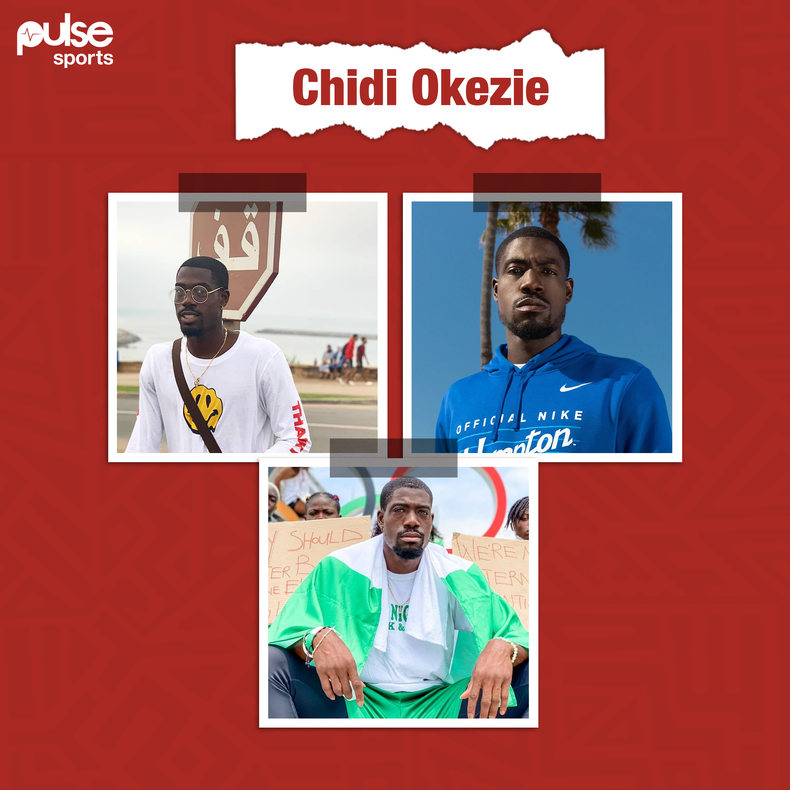 At the 2018 African Championships in Asaba, Nigeria, she won bronze medals in the 400m and 4x400m, the same at the 2019 African Games in Durban, and this year's 4x400m Bronze at the African Championships in Mauritius.
Chuks has that great stuffed boy look at first glance. His appearance is beautiful, with cute eyes, an attractive hairstyle, and an accompanying body, which complement each other.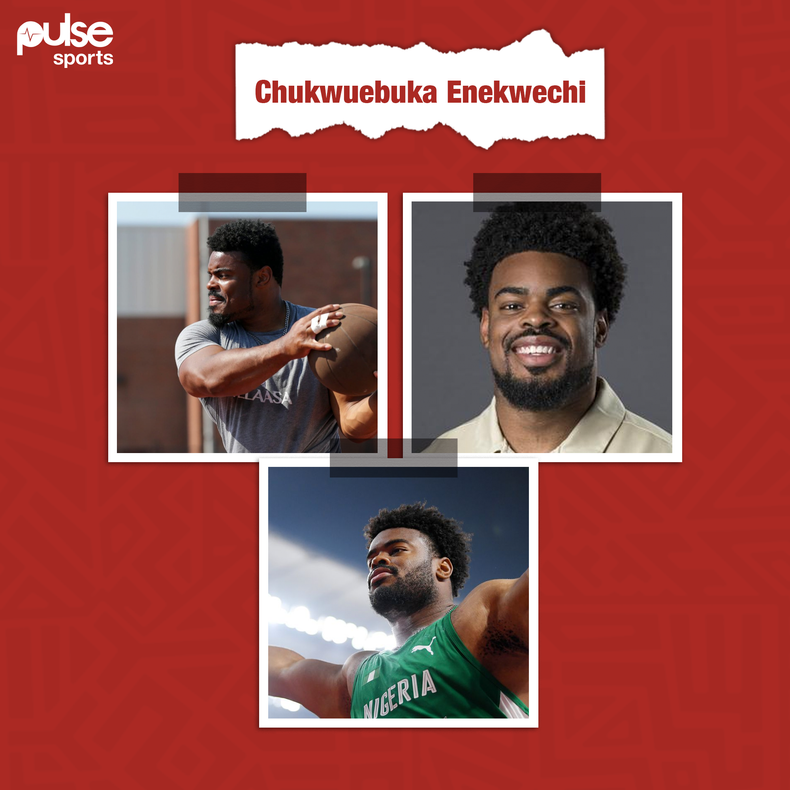 The Nigerian (NR) record holder in shot put is the reigning champion of the African games and championships and has won a treble of continental titles since making his debut for Nigeria in 2017, thus cementing his place as the most dominant athlete in the event. .
She has also qualified for every major international championship since then, with her main medal coming at the 2018 Commonwealth Games, where she won the silver medal.
In Nigeria, there are very few people in the sports and entertainment industries who don't know Mike Edwards.
He entered the world of entertainment as one of the housemates on the popular reality TV show Big Brother Naija, in which he finished as the first runner-up.
Since then, Edwards has found a way to merge his sports career as a high jumper and his activities in the entertainment industry, which has earned him several ambassador deals with famous brands such as Budweiser, Schewepps, Emporio Armani, etc.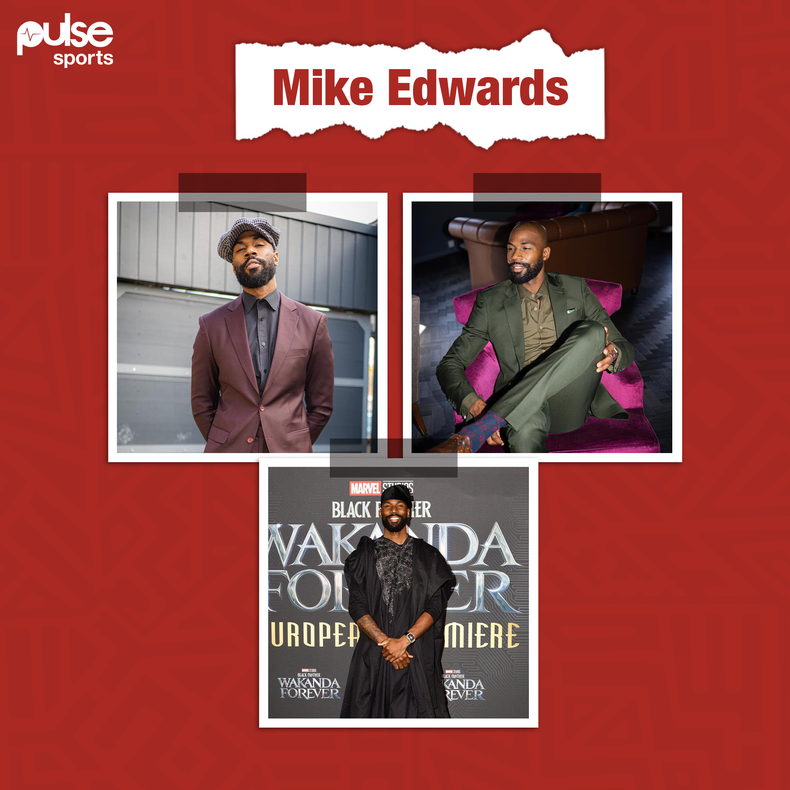 Recently, at the African Championships in Mauritius, the former British athlete made history by becoming the first Nigerian to win a silver medal at the championship since 1996, when Anthony Idiata won the same color medal with a height of 2.16 m.
Edwards is known for his charismatic and humble personality and is one of the hottest in both industries. He is very tall, has a good sense of style and always looks charming.
Fans often see him as their idol, and with such a magnetic personality, it's understandable why he has the largest following among Nigerian athletes on his social media platforms; a major reason why several brands endorse it.