A LaLiga club has set its sights on another Primeira Liga talent.
With the help of their sports adviser Luis Campos, the La Liga club opted for the 24-year-old Spanish striker after getting the nod from manager Carlos Carvalhal.
Celta de Vigo stores in Portugal

The Portuguese sports director, Luis Campos, is the strategic adviser to Celta de Vigo in La Liga, a position he also assumes at Paris Saint-Germain.
His contacts have already helped Celta Vigo sign former Braga coach Carlos Carvalhal after the dismissal of Eduardo Coudet.
According to Relevo, they are now working to land young talent Fran Navarro from Gil Vicente.
Negotiations have begun with the Portuguese club, with the valuation of the player from both clubs still somewhat distant.
Celta Vigo are expected to nab Navarro as soon as possible as he is their number one transfer target.
What Fran Navarro could bring to Celta de Vigo

The Valencian striker is one of the best strikers in the Portuguese Primeira Liga, having scored eight goals in just 14 games this season, the third most in the league.
He had similar success in front of goal last season, with 16 league goals in 36 appearances, a number second only to three players.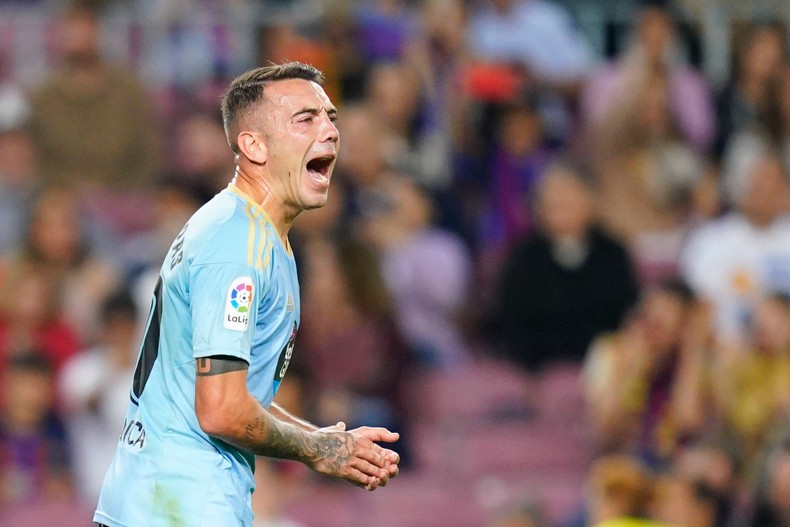 Celta de Vigo are looking for a reliable goalscorer who is also a good dribbler, to take over from their aging captain Iago Aspas.
If Navarro can replicate his form for Gil Vincente at Celta Vigo, the Galician club could overcome their heavy reliance on Iago Aspas.