A Labor Party leader, Professor Pat Utomi has revealed that landlords in Lagos State are now refusing to accept his party as tenants to set up offices across the state.
The highly respected political economist made this comment during a recent interview about preparing for the 2023 general election.
He said:
"In Lagos state, you can't put up a billboard. If you want to rent a house, for the Labor Party, the landlord will say that he doesn't want the APC people to come and burn down his house. You put up posters, they tear up in minutes.
"What kind of democracy is this? This is fascism that we are bringing to Nigeria. And I anticipated it. I wrote about it in a book that came out a couple of years ago: Why not? It was about citizenship, state capture, creeping fascism and the criminal hijacking of politics in Nigeria.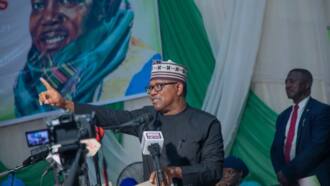 List of 6 critical things Peter Obi said at the town hall that can change Nigeria
PAY ATTENTION: Watch the news that is selected exactly for you ➡️ find the "Recommended for you" lock on home page and enjoy!
"So you get these kinds of conditions that are obviously aimed at stifling democracy and then the actors behave in ways where you see an erosion of the legitimacy of the process."
As reported by Vanguard newspaper, Professor Utomi revealed that Peter Obi's appearance has sparked democratic interest among Nigerians and generated more enthusiasm among young Nigerians in preparation for the 2023 general election.
He affirmed that part of the political class has also continued to frustrate the people's effort to have their will at the polls.
Professor Utomi says the registration of 13 million new voters was a welcome development for a system that has fallen into disrepair over the years.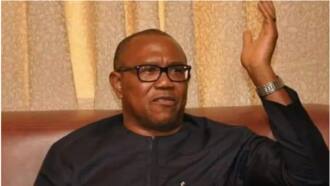 Big men in trouble as Peter Obi talks about a plan on a major issue challenging Nigeria's economic development
He said:
"So 2023 is about how can the will of the people triumph, how can a country whose population is an average age of 18 be able to have a small group of people in their 70s and 80s, less than three percent of the population, keep his knees on the neck of the people."
Source: Legit.ng