Benjamin Feyijimi, a 25-year-old running for office in Oyo, has become an internet sensation for his audacity to compete as a legislator in his state.
The young politician has a first degree in French Education from the University of Ibadan, and also a Master's Degree in Peace and Conflict Studies from the same institution.
At age 20, he founded a non-governmental organization called Nigeria and I, focused on youth advocacy.
PAY ATTENTION: Watch the news that is selected exactly for you ➡️ find the "Recommended for you" lock on home page and enjoy!
ibadan – Benjamin Feyijimi, the youngest candidate in Nigeria ahead of the 2023 general election, has opened up about how he has been under pressure to drop his ambition.
Feyijimi, 25, popularly known as Frenchboi, is running to represent the Ido constituency in the Oyo State Legislative Assembly.
Peter Obi At Chatham House, Answers All Questions As He Reveals Top 3 Things He Will Do For Nigeria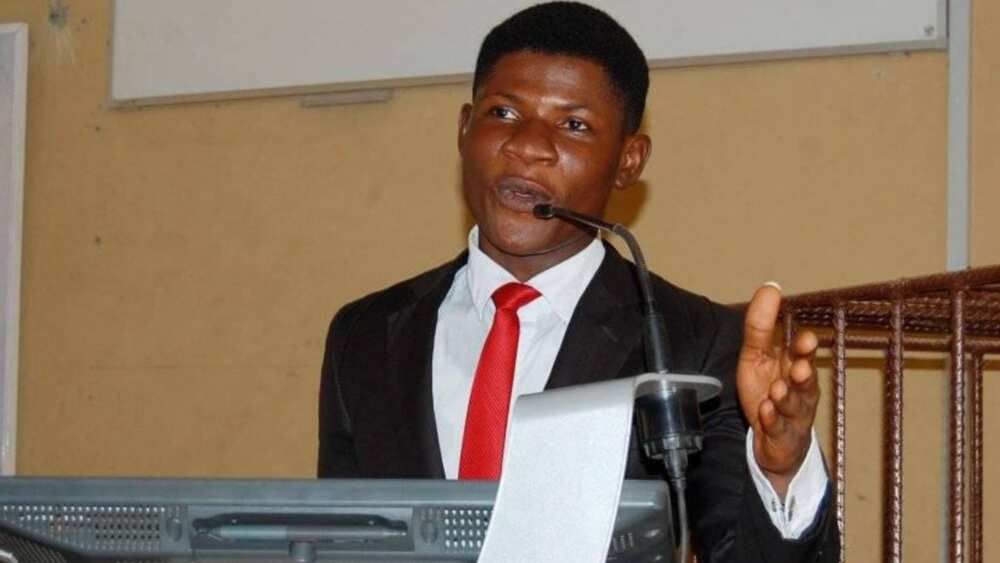 In an exclusive interview with Legitimate, Feyijimi declared that he would not be cajoled into giving up his ambition by any of his fellow contenders.
He said:
PAY ATTENTION: Watch the news that is selected exactly for you ➡️ find the "Recommended for you" lock on home page and enjoy!
"Many have approached me to drop my ambition. My answer is always that I go there to represent my people and not myself. Why should I quit when my people want me to be there?
"People drop out for many reasons, when they think they have little chance of winning. Among my contenders, I am the most educated, I am the most experienced!
"Then why should I give up on someone shorter than me? It's not possible!"
Speaking about the financial cost of his ambition, Feyijimi revealed that it has been challenging to finance his campaigns.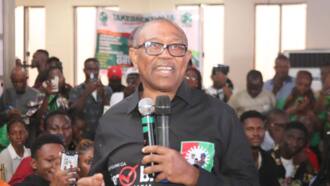 2023: Don't hand over a sick country to a sick person, says Peter Obi
He regretted that elections are so expensive in Nigeria, but added that he has gained the support of some people who believe in his candidacy.
His words:
"Elections in Nigeria are very expensive. As a young man, I honestly don't have the funding to run the big project, but my commitment to the people, they feel so strongly about supporting me in any small way they can.
"Someone printed signs for me, someone printed banners and stickers for me, someone got my campaign office for me, so like this.
"I have enjoyed the support of my people, because they know that I will represent them well!"
When asked what advice he would give to young Nigerians interested in politics, Feyijimi said:
"I understand the fact that there are discouraging factors everywhere; But it's about time we started to look away from those factors and face our fears!
"I tell my people, when I win my election on March 11, I will be very proud to tell people that no one's child can also become someone in this nation, even when we don't know anyone!"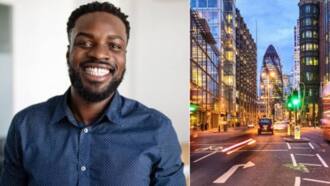 "Computer Science Opens Doors For Overseas Nigerians" – Man Shares His Experience While Moving Abroad
INEC finally publishes list of 93.4 million registered voters
Meanwhile, ahead of the 2023 general election, the Independent National Electoral Commission (INEC) recently revealed that there are 93.4 million registered voters in Nigeria.
This was announced by Mahmood Yakubu, president of INEC, on Wednesday, January 11, in a meeting with the political parties at the commission's headquarters in Abuja.
At the meeting, Yakubu submitted the voter registration to political parties in accordance with the electoral act.
INEC Sends Important Message to Nigerian Voters Ahead of 2023 General Election
In a related development, Nigerians have been assured that the 2023 general election will go ahead as scheduled no matter the threat level.
This was announced by the INEC commissioner and president of the Voter Information and Education Committee, Festus Okoye.
Okoye made this known as the electoral referee continues to face attacks on his facilities in different parts of the country.
Source: Legit.ng