Nigeria has been ranked as one of Africa's least innovative countries in a new report
Nigeria's ranking is not only shocking, but captures the government's failure to prioritize investments in scientific research and development.
South Africa is listed as the second most inventive country in 2022, with Botswana and Kenya coming in third and fourth, respectively.
A report by the World Intellectual Property Organization (WIPO) has revealed a list of the most innovative countries in the world by 2022.
The innovation levels assessed were measured in 130 economies to determine the most innovative markets.
Nigeria made it to the list but ranked well below its peers in Africa and the rest of the world.
BusinessDay reports that the 2022 Global Innovation Index (GII) measured each economy's innovative capacity and output by focusing on a long list of criteria.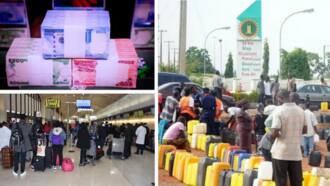 Japa, Naira redesign and other major trends in the Nigerian economy in 2022
PAY ATTENTION: Follow us on Instagram – get the most important news directly in your favorite app!
The criteria to measure the most innovative country in Africa
Institutions
Human capital and research
Infrastructure
Market sophistication
business sophistication'
Knowledge and technology products
creative outlets
How do Nigeria's positions compare with those of other African countries?
On the list, Nigeria, the continent's largest economy, ranks 15th among African countries, missing out on the top 10 again as in previous years.
These are the 10 most innovative countries in Africa in 2022
Mauricio
South Africa
Kenya
Cape Verde
Tanzania
Namibia
Rwanda
Senegal
botswana
Malawi
Why is Nigeria not in the top 10 most innovative countries in Africa?
Nigeria ranked low due to the lower priority the government gives to research and development.
According to a Tribune report, the federal government has spent more than $2 trillion on research and development in four years with little to show for it.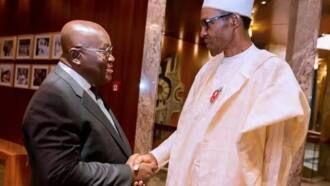 Ghana government announces plans to sell 17 public companies to raise funds amid debt crisis
Why the sum seems huge, the report cites sources saying the money only existed in the budget.
He added that of the N2.009 trillion budgeted, only slightly more than N200 billion was given to public universities and colleges of education, a key pillar in research and development.
More worrisome is that of the money allocated to institutions, almost 70 percent goes to personal costs and recurring expenses.
Only a fraction of that makes it to actual research activities, say scientists who would not want to be identified.
List of 63 other countries from which Nigeria imports fuel
Meanwhile, in another report, the National Statistics Office has revealed that NNPC has spent more than N1.2 trillion importing gasoline in three months.
Gasoline was imported from different countries around the world, including the Republic of Niger.
In recent days, many Nigerians have been dealing with gasoline shortages as queues have sprung up at gas stations across the country.
Source: Legit.ng