Aliko Dangote ended 2022 with a profit after earning over N27 billion in December
His gains are mainly due to his cement company, Dangote Cement, seeing massive positive sentiment from investors.
He currently ranks 80th in the world ranking of billionaires after losing his 76th position last year.
PAY ATTENTION: Watch the news that is selected exactly for you ➡️ find the "Recommended for you" lock on home page and enjoy!
Aliko Dangote remains undisputed in his position as the richest man in Africa.
The industrialist, who ranks 80th among the world's richest people, accelerated his wealth earning $28.6, or about N27.7 billion, in December alone, according to the Bloomberg Billionaires Index.
Dangote Cement, a great generator of wealth
The billionaire has seen his wealth increase mainly due to the increase in the price of his cement company, Dangote Cement.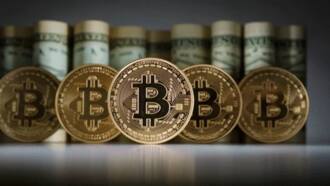 Bitcoin lost over 60% of its value in 2022 as $2.1 trillion of investor money disappears from the crypto market
The cement company which is currently trading at N261 per share has been the main driver of the billionaire's wealth.
The Kano-born businessman controls the majority stake of his Cemento Dangote at around 27,642,637 shares as of January 2022, according to recent reports.
Despite rising from the world's 76th richest man to his current position, Dangote's wealth has risen to $18.7 billion, slightly below Russian industrialist Alexei Mordashove.
The richest person in Africa controls Dangote Industries, the pan-African conglomerate. The Lagos-based company owns the largest cement company in sub-Saharan Africa, Dangote Cement, which generated around 1.38 trillion naira ($3.4 billion) in revenue in 2021. It also produces sugar, salt, oil, fertilizers and packaged foods.
Dangote refinery to cure Nigeria's fuel shortage
But in the overall rankings, Dangote's wealth has plummeted year-to-date by $393 million, dropping him to 80th from 76th for most of 2021.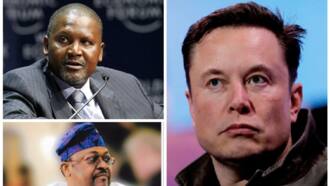 Dangote and Adenuga are on the list of world billionaires who lost more than 1.4 trillion dollars in the dramatic 2022
His oil refinery, the Dangote Refinery, which is scheduled to start operations in June 2023, is expected to propel him higher up the billionaire rankings.
The refinery reportedly has an annual refining capacity of 10 million tons of gasoline, producing 65,000 barrels of gasoline per day.
The refinery has been touted to end Nigeria's persistent fuel shortages leading to perennial shortages.
Dangote, 7UP, Mikano, others may lose tax breaks in new finance bill
legit.ng reported that around 172 companies may not benefit from N2.4 trillion tax breaks under the Pioneer Status Incentive (PSI) and other tax breaks as the Nigerian government moves to end some tax breaks from effective way in 2022.
The government is ending tax breaks for mature industries with the Finance Bill 2022, which President Muhammadu Buhari sent to the National Assembly for approval.
A Punch report claims that Finance, Budget and National Planning Minister Zainab Ahmed said the bill is to support the 2023 budget as the government steps up efforts to increase tax revenue.
Source: Legit.ng