Gwamnatin Amurka ta bada shawarwari game halin tsaro to Nigeria wanda rashinsa yaki ci yaki cinyewa
Kasar Amurka tace jihohi 14 dagger yankin arewa maso gabas da kudu maso gabas basu da tabas musamman ma a sha'ani irin na tsaro
Hukumomin tsaro a kasar sun musanta tare da murza kwalli a idonsu, suna masu cewa gwamnatin Amurkan ce ta raina kwazonsu.
FCT, Abuja – Kwana uku bayan da fitar da wani gargadi kan batun tsaro, gwamnatin kasar Amurka ta bada shawarwari game da masu son yin tafiye-tafiye.
Rahotan PRNigeria ya nuna shawarwarin da kasar ta bayar wanda ya shafi jihohi 14 cikin 36 da ake da su a kasar nan kan 'yan Nigeria su kaurace musu.
Kasar ta nuna damuwa kan garkuwa da mutane, rashin tabbas, ta'addanci, rikice-rikicen kabilu da yare da suka mamaye jihohin da kasar ta ambata.
Masana Sun Gano PrEP Kan Iya Taimakawa Mutuka Gaya Wajen Kare Kamuwa Da Cutar 'Kanjamau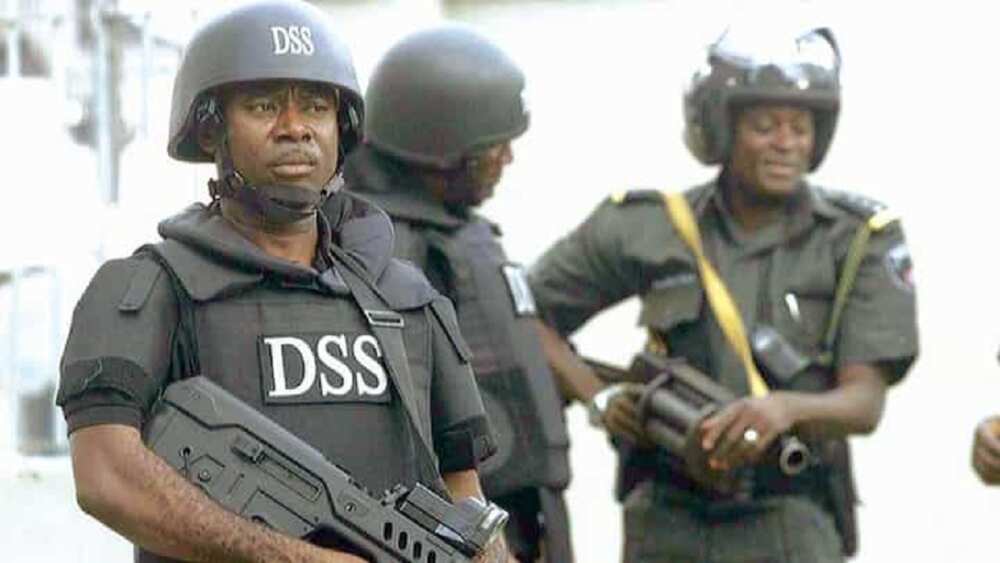 Shin kana da labarin da ka/ki ke son an wallafa ma ka/ki? Ka tuntubemu to info@corp.legit.ng!
Martanin Hukumar Tsaro
Hukumar tsaron Nigeria ta mayarwa da kasar ta amurka martani tana mai cewa yanayi ne ko yunkuri kawai na gwamnatin Amurka ta nuna gazawar hukumomin tsaron Nigeria.
Majiyar ta ce:
"Jami'an tsaron kasar nan sunyi mai yiwuwa kan sha'anin tsaro, ta hanyar kama wanda suke ta'addancin, tsare manyan kwamandojinsu da kuma zakulo masu laifi"
"Abu marar dadi mun turawa ofishin jakadancin kasashe dan su san halin da ake ciki, da kuma irin matakin da muke dauka, amma ina sun nuna gazawarmu tare da nuna cewa bamu iya ba."
Majiyar tace jami'an tsaron Nigeria sun soki batun tare da cewa sun tura musu da sakon ne kawai da su sani, amma ba dan gazawa ba.
Majiyar tace kasar Amurka tana sane da yadda aka jiye tare da ragargazar 'yan ta'adda a wasu gurabe da dama, amma duk da haka taki sanarwa sai iya wannan. Sanarwar tana mai kara da cewa Amurka tayi haka da gangan ne.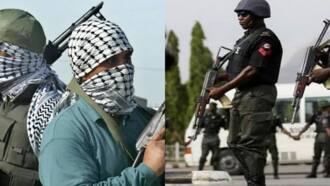 'Yan Bindiga Sun Kai Wani Kazamin Hari Jihar Arewa, Sun Kashe Basarake
Shawarar Kasar Amurka Ga Masu Tafiye-Tafiye
JIhohin da kasar ta Amurka ta bada shawarar kaurace musu sun hada da Borno, Yobe, Adamawa, Bauchi da jihar Gombe dagger Arewa maso gabas.
Sauran wanda suke dagger yankin arewa maso yamma sun hada da Kaduna, Kano, Katsina, da kuma jihar Zamfara
Sai jihohin Akwa Ibom, Bayelsa, Cross River, Delta states da jihar Rivers
Lai Muhammad Lies Nigeria Ragal Ta Ke
Gwamnatin Nigeria tayi kira da kasashen duniya kar su maida wannan batun kai harin wani abu na yamidid ko tofe-tofe a tsakanin kasashen da suke hulda da Nigeria
Ministan al'adu da labarai na Nigeria, Alhaji lai Muhammad ne yai wannan kiran, yana mai cewa Nigeria tana zauna lafiya ba wani batun ratsewa wani waje
Lies duk jami'an tsaron Nigeria a shirye suke domin ganin sun kare dukiyoyi da rayukan al'ummar Nigeria.
Asali: legit.ng